The Security Dilemmas of Southeast Asia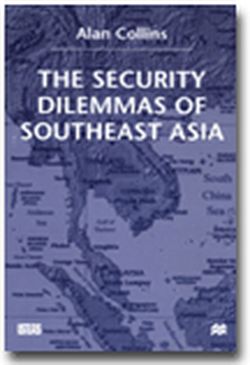 Date of publication:
2001
Publisher:
ISEAS / MacMillan / St Martin's
Reviews
"... the discussion about the various empirical relations between countries in Southeast Asia and between ASEAN and China is really very good and to my mind will be the most useful and appealing to scholars of Southeast Asia" (Global Change).
About the publication
The "security dilemma" is undergoing a renaissance in the literature, and this book uses it to examine one of the most dramatic regions of the world: Southeast Asia. The security dilemma is used to provide insights into three of Southeast Asia's security issues: ethnic tensions, intra-ASEAN rivalries and China's emergence as a regional great power.
By examining ethnic tensions in Southeast Asia the book provides an analysis of one of the security dilemma's most recent utilisations. In particular, the book adds to the growing literature on the security dilemma and ethnic conflict by locating the analysis of ethnic tensions in Burma and Malaysia, among others, within the security literature of the Third World. In intra-ASEAN relations the "ASEAN way", it is argued, helped to mitigate the security dilemma during the region's arms build-up. The effect of the 1997 economic crisis on ASEAN's principles and processes also receives coverage. The final part of the book analyses the ASEAN-China relationship, arguing that China is emerging as a benign hegemon for its southern neighbours.



Co-publication: ISEAS / MacMillan / St Martin's
Institute of Southeast Asian Studies / MacMillan Press Ltd / St Martin's Press