By Women, For Women: A Study of Five Women's Organizations in Thailand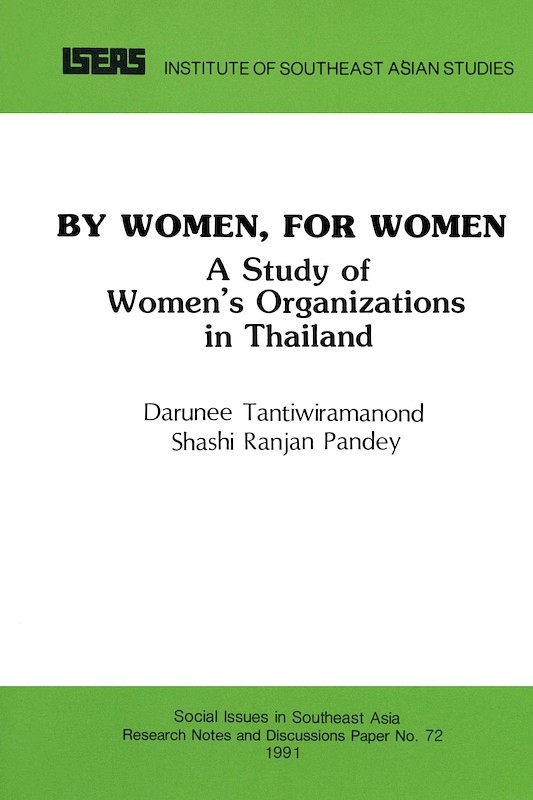 Date of publication:
1991
Publisher:
Institute of Southeast Asian Studies
About the publication
An increasing number of women's groups are working independently in Thailand to promote women's rights. The aim of this study is to document the strategies adopted by a selection of these groups, and the programs that they are implementing in Thailand, in order to understand how cultural specificity (of mobility and education) guides their participation, and how gender relations are formed and transformed. While attempting to synthesize the disparate data collected on Thai women and their organizations, the authors have tried to evolve an analytical framework to study the meaning and significance of women's lives and efforts.
Co-publication: Institute of Southeast Asian Studies
Institute of Southeast Asian Studies
Contents
By Women, For Women: A Study of Five Women's Organizations in Thailand
[Whole Publication, ISBN: 9789814376273]