Rural Asian Women: Status and Environment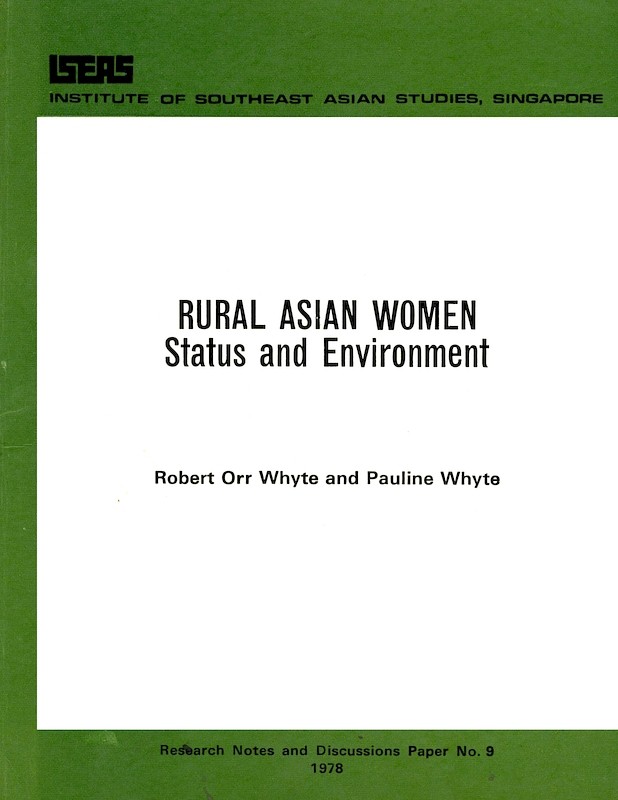 Date of publication:
1978
Publisher:
Institute of Southeast Asian Studies
About the publication
Within the overall scope of a long term study being conducted at the Institute on rural development, an advance summary is provided of the salient factors governing women's lives in the family and their role in production in monsoonal and equatorial Asia. Reasons are suggested for major differences in the status of women in Southeast Asia as compared with those of South and East Asia. Cultural factors influencing female education, size of family, activities in production and earning ability are discussed. Actions necessary to meet the most pressing current and future needs of rural women are indicated.
Co-publication: Institute of Southeast Asian Studies
Institute of Southeast Asian Studies
Contents
Rural Asian Women: Status and Environment
[Whole Publication, ISBN: 9789814377737]

Rural Asian Women: Status and Environment