Gender Trends in Southeast Asia: Women Now, Women in the Future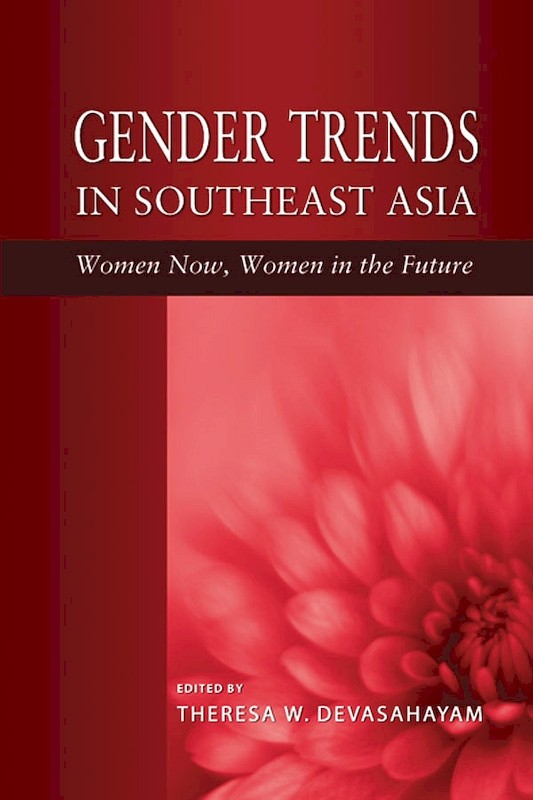 Date of publication:
2009
Publisher:
Institute of Southeast Asian Studies

Ebook is available
Review
"Gender Trends in Southeast Asia, which draws from an international conference organised by the Gender Studies Programme of the Institute of Southeast Asian Studies in Singapore in 2008, offers diverse fare, adopting a pan-Southeast Asian perspective. Theresa Devasahayam's editorial introduction also deftly highlights the key paradoxes in a region which has long been famed for arenas in which women enjoy considerable power and autonomy (for example, in their engagement in remunerated activity and in domestic budgeting), but in the socio-cultural and institutional domains of family and community, and in law, are bound by some serious strictures. Devasahayam is also careful to highlight the cross-cutting influences of class and country on women" (Asian Affairs).
About the publication
As a region, Southeast Asia has undergone enormous economic and social changes in the last few decades. Women as a collective have seen their lives transformed as a result of rapid development and economic growth. In exploring the progress made by Southeast Asian men and women, this book seeks to answer the following questions: (a) In what areas have women been able to achieve parity with men? (b) In what areas do women encounter specific disadvantages based on their gender as compared with men? and (c) How have womens concerns and problems been addressed by the governments in this region with the aim of encouraging gender equality? As the title of this book suggests, the chapters provide an analysis of the broad trends - including changes and continuities - in the experiences, interests and concerns of Southeast Asian women. The chapters examine the trends related to women in the following arenas: the family, economic participation, politics, health, and religion. In some arenas, the trends reflect the disadvantages women face, which in turn have led to gender gaps; in other areas, women's progress has been found to eclipse that of the men, although this tends to be the exception.
Co-publication: Institute of Southeast Asian Studies
Institute of Southeast Asian Studies
Contents
Gender Trends in Southeast Asia: Women Now, Women in the Future
[Whole Publication, ISBN: 9789812309563]

2. Women, Marriage and Family in Southeast Asia, by Gavin W Jones,

author

4. Has Gender Analysis been Mainstreamed in the Study of Southeast Asian Politics, by Susan Blackburn,

author

5. Gender Mainstreaming in Health: Mainstream or "Off-Stream"?, by Rashidah Shuib,

author

6. Politicization of Islam in Indonesia and Malaysia: Women's Rights and Inter-Religious Relations, by Maznah Mohamad,

author