Compulsory Savings and Taxes in Singapore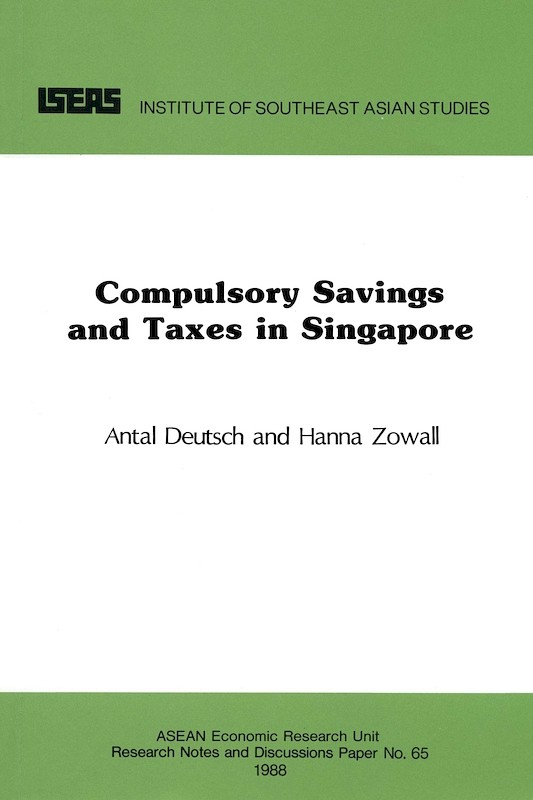 Date of publication:
1988
Publisher:
Institute of Southeast Asian Studies
About the publication
Three of the four chapters in this book deal with consequences of the income-tax treatment of contributions to and withdrawals from the CPF. They discuss the effects on the borrowing costs of the Government of Singapore, and on the effective rates of return accruing to the citizens as members of the Central Provident Fund. The last chapter presents estimates of the probable decline in the retirement incomes of Singaporeans arising from the 1986 reduction in employer contributions.
Co-publication: Institute of Southeast Asian Studies
Institute of Southeast Asian Studies
Contents
Compulsory Savings and Taxes in Singapore
[Whole Publication, ISBN: 9789814376280]