Location Factors and Linkages at the Industrial Estates of Malacca Town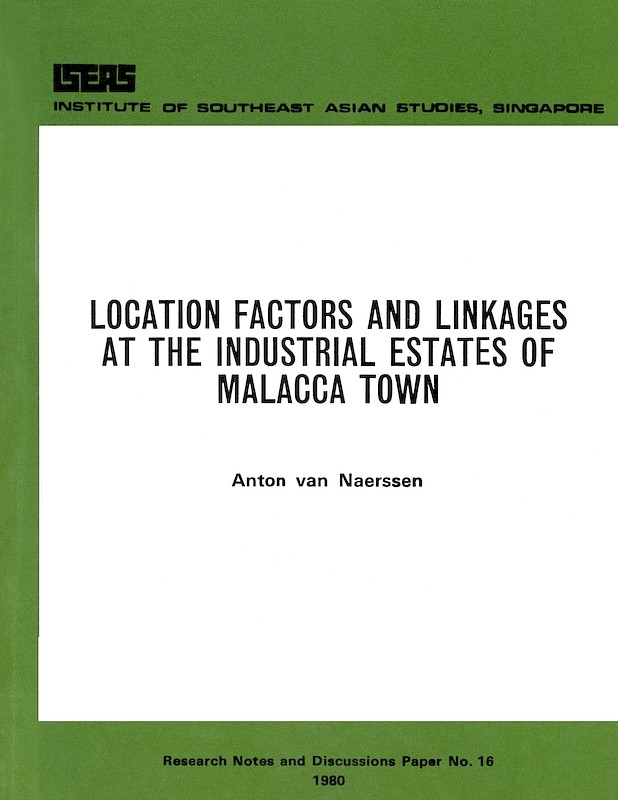 Date of publication:
1980
Publisher:
Institute of Southeast Asian Studies
About the publication
During the period 1970-80, nearly 10,000 jobs were created in the industrial estates of Malacca. However, multinational import-export firms in the Free Trade Zones dominate the industrialization process, and whatever advantageous regional effects there may be are limited. The conclusion reached in this paper is that spin-offs benefitting other rmanufacturing industries are more obviously felt in the Klang Valley Metropolitan Area outside Malacca than in the state itself.
Co-publication: Institute of Southeast Asian Studies
Institute of Southeast Asian Studies
Contents
Location Factors and Linkages at the Industrial Estates of Malacca Town
[Whole Publication, ISBN: 9789814377652]