The Razor's Edge: Boundaries and Boundary Dispute in Southeast Asia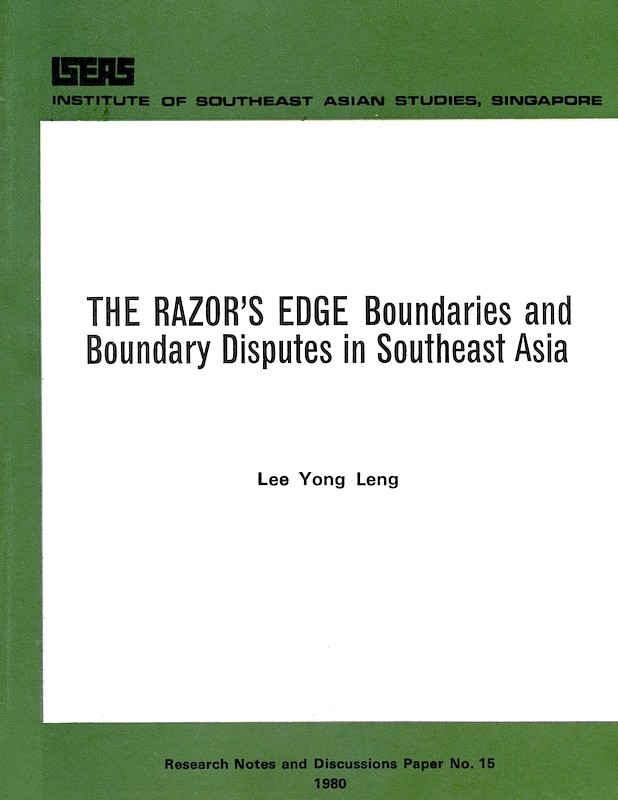 Date of publication:
1980
Publisher:
Institute of Southeast Asian Studies
About the publication
One of the most important spatial changes to the political geography of Southeast Asia was the redrawing of the political map of Southeast Asia by the Europeans in the 19th and 20th centuries. The European intervention also created a political discontinuity in the evolution of boundaries from frontiers. This paper discusses how the alien European concepts of frontiers and boundaries has Balkanized the region and led to the boundary disputes of today.
Co-publication: Institute of Southeast Asian Studies
Institute of Southeast Asian Studies
Contents
The Razor's Edge: Boundaries and Boundary Dispute in Southeast Asia
[Whole Publication, ISBN: 9789814377645]