ASEAN and the EC: The Impact of 1992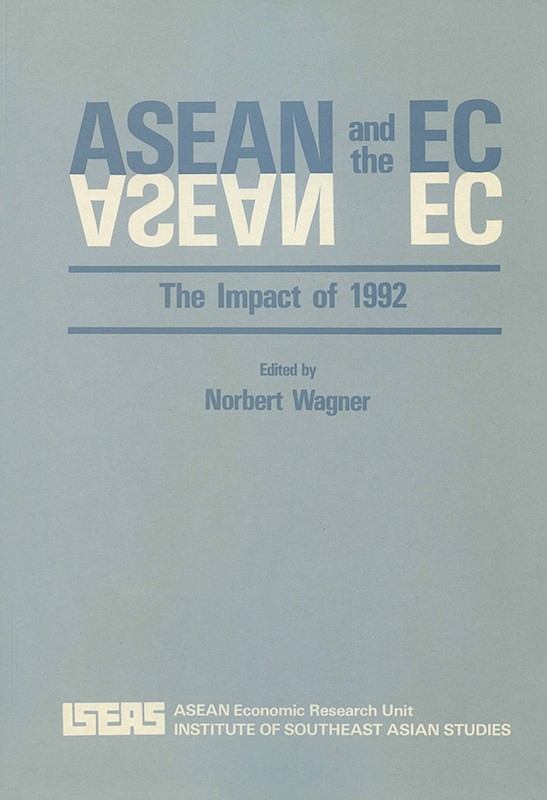 Date of publication:
1991
Publisher:
Institute of Southeast Asian Studies
About the publication
European economic integration has gathered new momentum since Member States of the European Community (EC) signed the Single European Act in February 1986 aimed at creating a region with no internal frontiers and with free movement of goods and services, capital, labour and the professions by the end of the year 1992. Since then, numerous decisions have been made by EC heads of governments, the EC Council of Members, the EC Commission, the European Parliament and the twelve national parliaments in order to achieve this ambitious goal. As third world countries are increasingly becoming more aware of the emerging internal EC market, they are increasingly concerned about the implications and repercussions of this single European market on their future economic relations with the EC and the impact on their national economies.
Co-publication: Institute of Southeast Asian Studies
Institute of Southeast Asian Studies
Contents
ASEAN and the EC: The Impact of 1992
[Whole Publication, ISBN: 9789814377003]

PART I: INTRODUCTION

1. The EC Internal Market & ASEAN: An Overview, by Norbert Wagner,

author

PART II: COMPLETING THE EC INTERNAL MARKET

2. Completing the EC Internal Market: An Update & Problems Ahead, by Jacques Pelkmans,

author

3. The EC Internal Market Programme: Implications for External Trade, by Dermot McAleese,

author

4. The EC Internal Market: Implications for Capital Flows, by Alfred Steinherr,

author

PART III: IMPLICATIONS FOR ASEAN

6. The EC Internal Market & the ASEAN Electronics Industry, by Wong Poh Kam,

author

8. The Harmonization of Technical Standards & Regulations in the EC: Implications for ASEAN, by Tanasak Wahawisan,

author

10. The EC Internal Market & ASEAN-EC Direct Investment Flows, by Chia Siow Yue ,

author