Taiwan's Rising Rationalism: Generations, Politics, and "Taiwanese Nationalism"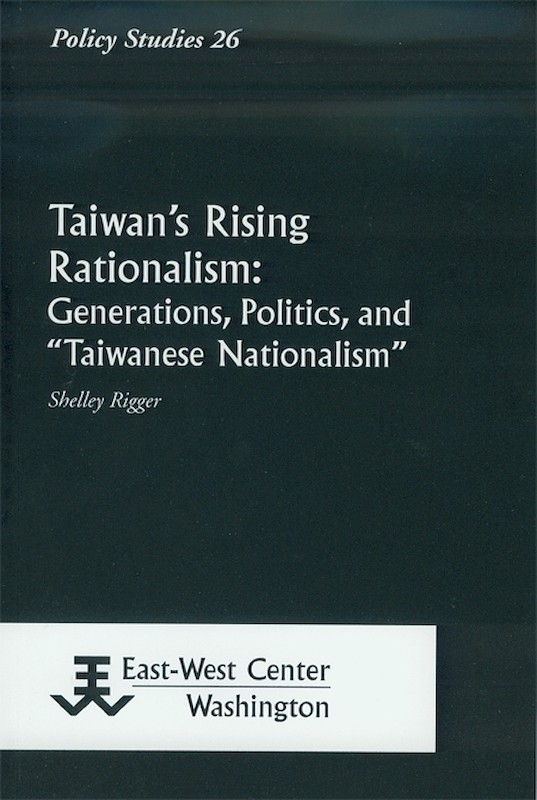 Date of publication:
2007
Publisher:
East-West Center
About the publication
There is a widespread perception among Taiwan-watchers that the rising proportion of islanders who identify themselves as Taiwanese is driving increased enthusiasm for an independent Taiwan and flagging interest in political rapprochement with the PRC. They perceive a steady increase of "Taiwanese nationalism," as a serious obstacle to stabilizing cross-strait relations. This study, however, argues that Taiwanese public opinion is increasingly favorable to peaceful relations in the Taiwan Strait. Using generational analysis, it shows that while many older Taiwanese hold passionate views about cross-strait relations, younger Taiwanese tend to be pragmatic, moderate, and open-minded.

The Policy Studies series is published by the East-West Center. Available exclusively from ISEAS for distribution in Asia.