Conflict and Regional Order in Southeast Asia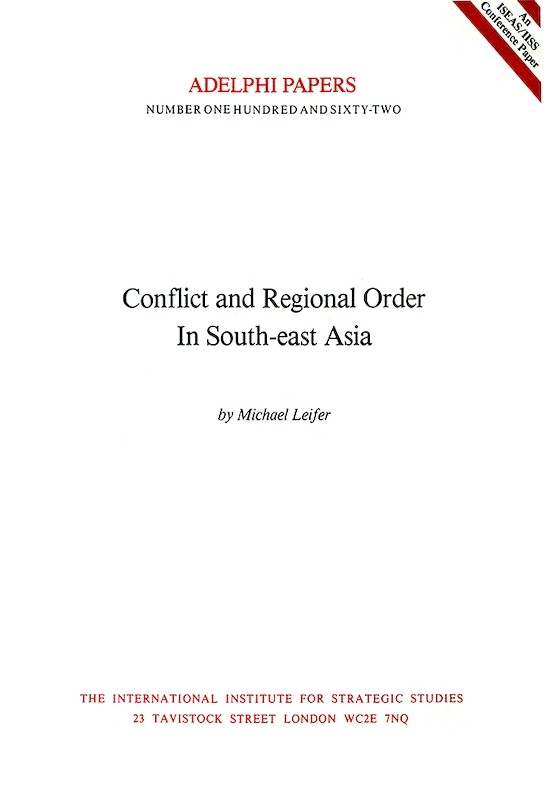 Date of publication:
1980
Publisher:
Institute of Southeast Asian Studies
About the publication
This paper was written for a special conference held in Singapore in Spring 1980 in conjunction withe the Singapore Institute of Southeast Asian Studies. This paper sets out to consider the relationship between conflict and regional order in Southeast Asia, with particular reference to the major revival of conflict in Indochina which occurred at the turn of the decade. To this end, the paper examines the contituent elements of regional conflict, the attendant interests and roles of the states outside and within the region and, in their light, the prospects for a viable system of regional order. As background, it begins with a review of the prevailing pattern of conflict within Southeast Asia since August 1945.
Co-publication: Institute of Southeast Asian Studies
Institute of Southeast Asian Studies
Contents
Conflict and Regional Order in Southeast Asia
[Whole Publication, ISBN: 9789814377072]