Southern Thailand: The Dynamics of Conflict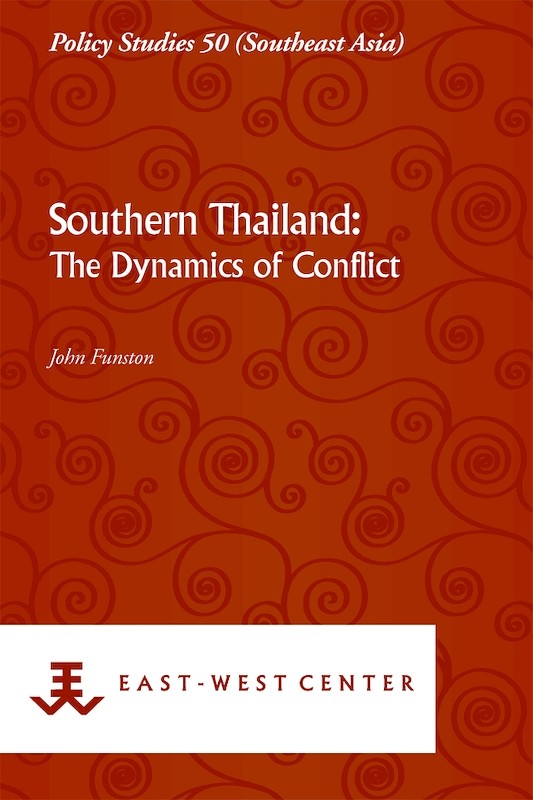 Date of publication:
2008
Publisher:
East-West Center

Ebook is available
About the publication
This monograph examines the tragic conflict in Thailand's southern Muslim-majority provinces near the border with Malaysia. Although the conflict has attracted wide national and international interest, no agreement exists on the cause of the resumption of violence in an area that had remained free of major conflict for two decades. This monograph critically examines explanations for the conflict and traces its evolution from the early 1990s to the beginning of the Samak government in 2008.
The study points to a wide variety of factors that were important in the resumption of the conflict, with policies of Prime Minister Thaksin Shinawatra being critical in determining the timing and intensity of the violence. These conditions include: (1) the resumption of an age-old conflict between Malay Muslims from Pattani, Yala, and Narithiwat Provinces against a discriminatory central government; (2) entrenched problems of criminality in an area far from the capital and with a porous border with Malaysia; (3) the disbanding of important conflict resolution institutions by former Prime Minister Thaksin, who then gave priority to hard line (sometimes extrajudicial) security policies; (4) growing Islamic religiosity, influenced by regional reform movements and international developments, including the example of extremist movements such as Jemaah Islamiyah; and (5) the growth of southern insurgent movements - which have never issued public demands and whose real leaders remain unknown.
In this complex setting, no resolution to the violence appears likely in the near future, as Thaksin's main policies have been retained since the September 2006 coup that ousted his government.






Contents
Southern Thailand: The Dynamics of Conflict
[Whole Publication, ISBN: 9789812308887]