The Five Power Defence Arrangements at Forty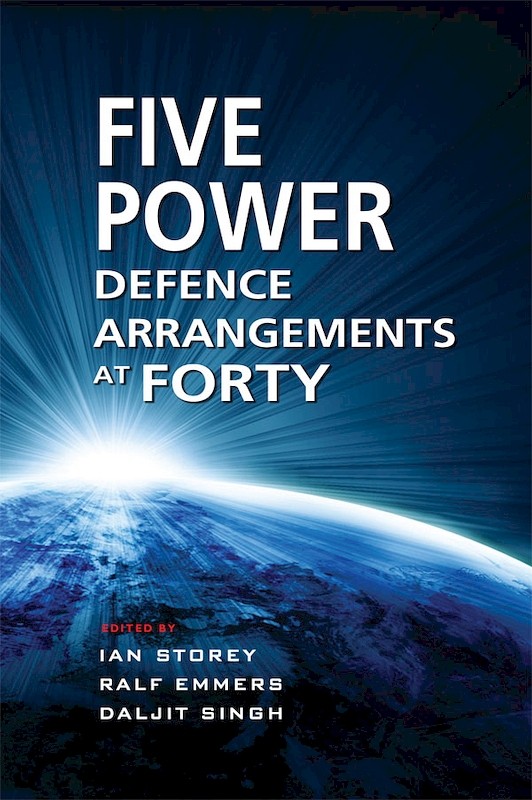 Date of publication:
2011
Publisher:
Institute of Southeast Asian Studies

Ebook is available
About the publication
Established in 1971 by Singapore, Malaysia, Britain, Australia and New Zealand, the Five Power Defence Arrangements (FPDA) has proved to be one of Asias most enduring military pacts. Since its foundation, the FPDA has functioned as an important confidence building measure between its two Southeast Asian members, and has facilitated interoperability, professionalization and cooperation among the armed forces of the five countries. Crucially, its inherent flexibility and adaptability has enabled it to respond effectively to changes in the geopolitical environment as well as the emergence of new security threats. Now in its fortieth year, the FPDA remains a valuable component of Asia's security architecture in a time of change and uncertainty. This volume marks the fortieth anniversary of the establishment of the FPDA. Regional and international scholars examine the primary motivations of the five members, the FPDA's contribution to regional security over the past four decades and explore possible future roles for the alliance in the context of emerging geopolitical trends and security challenges in the twenty-first century.
Contents
The Five Power Defence Arrangements at Forty
[Whole Publication, ISBN: 9789814345408]

Preliminary pages with Introduction

1. A Little Ray of Sunshine: Britain, and the Origins of the FPDA - A Retrospective on Objectives, Problems and Solutions, by Geoffrey Goble,

author

2. On the Establishment of the Five Power Defence Arrangements, by Ang Cheng Guan,

author

3. Malaysian Foreign Policy and the Five Power Defence Arrangements, by Johan Saravanamuttu,

author

4. The Five Power Defence Arrangements Exercises, 2004-10, by Carlyle A. Thayer,

author

5. The FPDA's Contribution to Regional Security: The Maritime Dimension, by Sam Bateman,

author

6. An FPDA Role in Humanitarian Assistance and Disaster Relief? It's More than Just the Armed Forces, by Jim Rolfe,

author

7. A Quasi-Pact of Enduring Value: A Malaysian Perspective of the FPDA, by Zakaria Haji Ahmad ,

author

8. The FPDA and Asia's Changing Strategic Environment: A View from New Zealand, by Mark G. Rolls,

author

9. The Future of the FPDA in an Evolving Regional Strategic Environment, by Tim Huxley,

author