ASEAN-Japan Industrial Cooperation: An Overview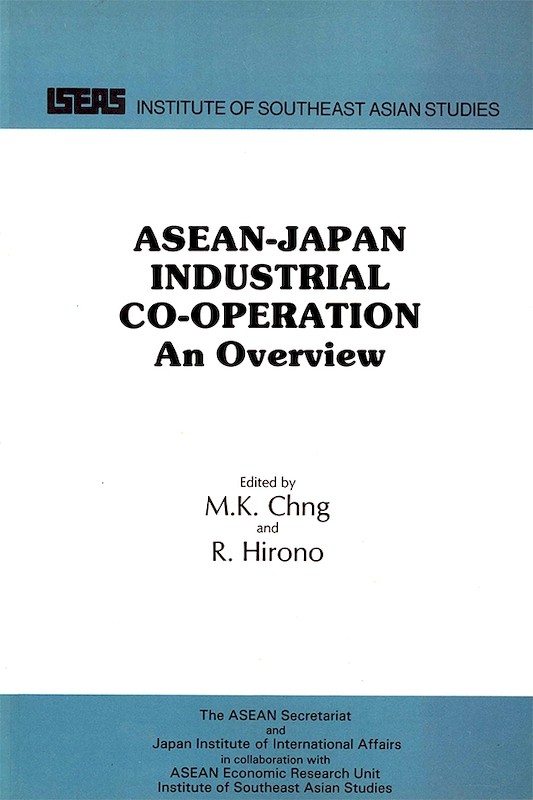 Date of publication:
1984
Publisher:
Institute of Southeast Asian Studies
About the publication
This volume represents the first tangible results of transnational cooperative research between and among ASEAN and Japanese scholars. The ASEAN Overview covers Industrial and Related Trends in both Japan and ASEAN; ASEAN-Japan Economic Relations; and Policy Issues and Porposed Policy Studies. The Japan Overview covers both Economic Issues and Non-Econoimic Issues in Japan-ASEAN Industrial Cooperation.
Co-publication: Institute of Southeast Asian Studies
Institute of Southeast Asian Studies
Contents
ASEAN-Japan Industrial Cooperation: An Overview
[Whole Publication, ISBN: 9789814377140]

PART I: ASEAN OVERVIEW

1. Industrial & Related Trends in Japan

2. Industrial & Related Trends in ASEAN

3. ASEAN-Japan Economic Relations

4. Policy Issues and Proposed Policy Studies

PART II: JAPAN OVERVIEW

5. Japan-ASEAN Industrial Cooperation: Economic Issues

6. Japan-ASEAN Industrial Cooperation: Non-Economic Issues