ASEAN-Japan Relations: Trade and Development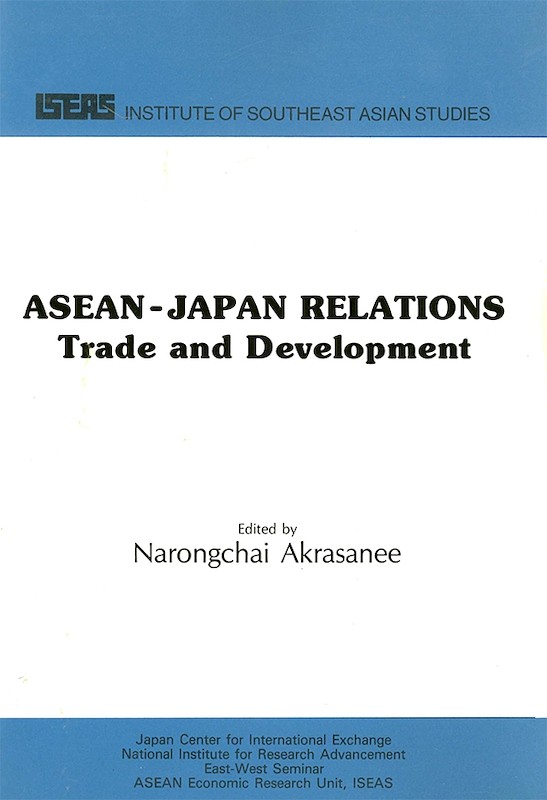 Date of publication:
1983
Publisher:
Institute of Southeast Asian Studies
About the publication
A companion volume to ASEAN-Japan Relaions: Investment. Contributors include Narongchai Akrasanee, Dorodjatun Kuntjoro-Jakti, Prijono Tjiptoherijanto, Zakaria Haji Ahmad, K.C. Cheong, Romeo M. Bautista, Wilfrido V. Villacorta, Lim Hua sing, Lee Chin Choo, Likhit Dhiravegin, and kazuo Nukazawa. This volume identifies and analyses the economic and political factors influencing the direction and future of bilateral and intra-regional trade.
Co-publication: Institute of Southeast Asian Studies
Institute of Southeast Asian Studies
Contents
ASEAN-Japan Relations: Trade and Development
[Whole Publication, ISBN: 9789814377133]