The Economics of the Enterprise for ASEAN Initiative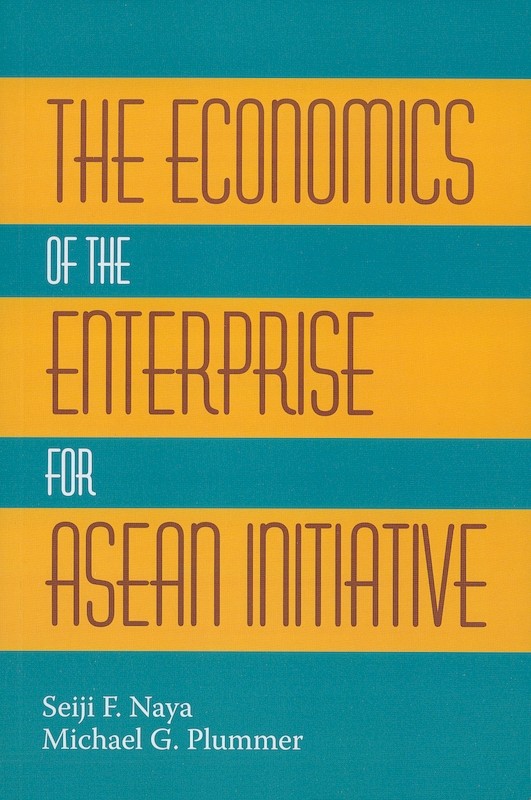 Date of publication:
2005
Review
"The volume is essentially economic in its orientation: it contains both empirical findings and policy analyses dealing with trade among the United States and key ASEAN countries such as Singapore, Indonesia, Malaysia, the Philippines, Brunei and Thailand. However, the authors do extend their primary focus to include the contention that there exists a strong connection between external openness, trade expansion, national economic growth and regional political stability. Although the richness of the book's contents cannot be summarized in a brief review, I can attest to the fact that the authors have a great deal to say to scholars and advanced students, policy makers, government officials -- including diplomats and possibly members of the Eminent Persons Group who are currently engaged in framing an ASEAN Charter -- and also to private sector executives" (Pacific Affairs).
About the publication
The Enterprise for ASEAN Initiative (EAI), as envisaged in 2002 by the Bush administration, is set to be a landmark in U.S.-ASEAN trade relations. This study provides a detailed background and a map to the unfolding negotiations. It includes: a detailed review of the U.S.-ASEAN economic relationship, beginning with coverage of the U.S.-ASEAN trade in goods globally and ending with an in-depth analysis of the changing structure of bilateral trade in services; reviews of theories of FTAs and empirical testing of the economics of the EAI itself.
Using the USSFTA as a reference point, this study identifies and highlights the special bilateral issues that will likely be involved in the ongoing EAI FTA negotiations. The EAI is considered in the context of a changing global, Asia-Pacific and sub-regional environment. Finally, the book makes a case for the EAI, focusing on policy motivations that is, as a defensive strategy for ASEAN and a proactive commercial policy approach for the United States - as well as a strategic imperative for both.
The Economics of the Enterprise for ASEAN Initiative is intended to inform governmental, and nongovernmental policy-makers, trade analysts, economists, and researchers who need to have a comprehensive guide to this major trade initiative.





Contents
The Economics of the Enterprise for ASEAN Initiative

1. Introduction and Overview

2. Introduction to the U.S.-ASEAN Economic Relationship

3. Economics of a U.S-ASEAN Free Trade Agreement

4. Special Issues of the EAI Bilateral FTAs

5. EAI in a Dynamic Policy Context

6. The Economic Case for U.S.-ASEAN Bilateral Free Trade Areas