Thailand's Economic Recovery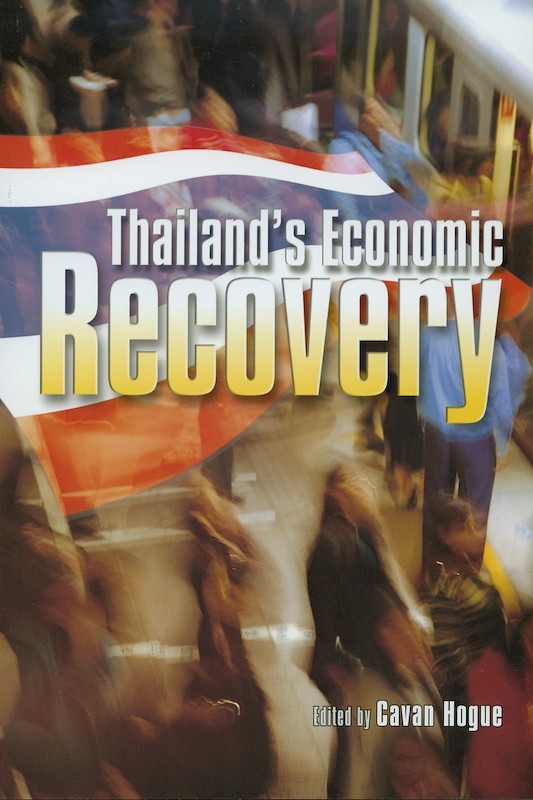 Date of publication:
2006
Publisher:
Institute of Southeast Asian Studies
Review
"...Thailand's Economic Recovery solidly stands the test of time. The short introduction by John Funston, who also discusses Thailand's southern insurgency in the concluding chapter, is concise and useful for a rapid grasp of the book's main thrust. Overall, this book's content is not outdated. Its major themes and issues are still at the core of what shakes and moves Thailand today. As such, it makes fitting reference reading, not to be left out of any respectable book collection on studies of Thailand" (South East Asia Research).
About the publication
Thailand is a society in political, economic and social transition. Change is happening to varying degrees -- at the national level and at the regional level where there are contrasting issues. Changes are positive, some are negative. This book looks at the various aspects of change as it impacts on business and the lives of the people.




Contents
Thailand's Economic Recovery

2. Thaksin's Thailand: Thai Politics in 2003-04, by Michael Connors,

author

6. Environmental Issues in Thailand: A Rural Perspective, by Andrew Walker,

author

7. Ethnicity and the Politics of Location in Thailand, by Yos Santasombat,

author

8. Terrorism in Thailand: How Serious is It?, by John Funston,

author