A Colloquium on Southeast Asian Studies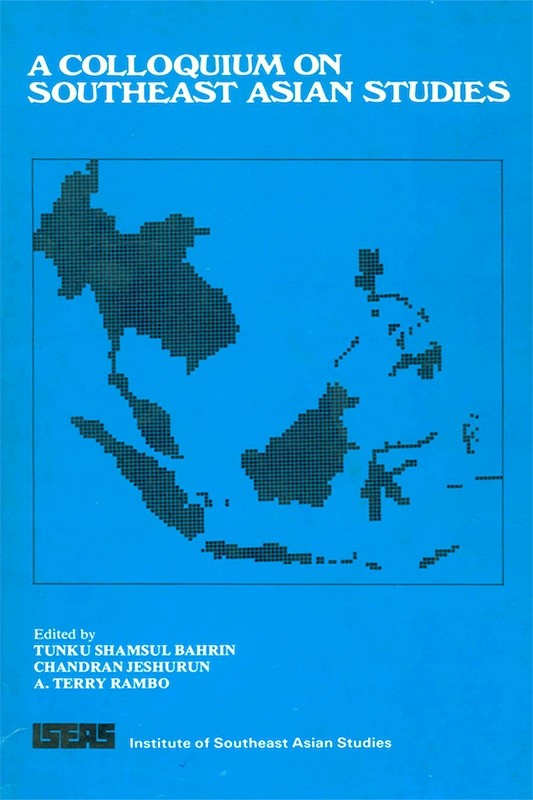 Date of publication:
1981
Publisher:
Institute of Southeast Asian Studies
About the publication
The volume concentrates on Teaching and Research, and Environment and Development. Part I covers conceptual theories, experiences of institutions in the West, a regional perspective, and problems of teaching and research. Part II includes articles on trends, themes, and issues, and the place of human ecology in Southeast Asian Studies programmes.
Contents
A Colloquium on Southeast Asian Studies
[Whole Publication, ISBN: 9789814376914]

PART I: TEACHING & RESEARCH - THE CONCEPTUAL THEORIES

1. Southeast Asian Studies: Problems & Potentialities - East & West, by Lauriston Sharp,

author

2. Southeast Asian Studies: Some Unresolved Problems, by K.S. Sandhu,

author

3. The Challenge of Diversity: Southeast Asian Studies & the Development of Social Science, by Hans-Dieter Evers,

author

THE EXTRAREGIONAL EXPERIENCE

6. Southeast Asian Studies in the United Kingdom, by David K Bassett,

author

7. Southeast Asian Studies in the United States: Towards an Intellectual History, by David L. Szanton,

author

THE REGIONAL PERSPECTIVE

11. Southeast Asian Studies in Singapore, by Chia Lin Sien,

author

12. Southeast Asian Studies in Thailand, by Patya Saihoo,

author

THE PROBLEMS OF TEACHING & RESEARCH

13. Library Needs for Southeast Asian Studies, by Lim Pui Huen,

author

PART II: ENVIRONMENT & DEVELOPMENT

15. Environment & Development: The Place of Human Ecology in Southeast Asian Studies Programmes, by A. Terry Rambo,

author

16. Environment & Development in Southeast Asia: Trends, Themes & Issues, by Jeff Romm,

author

18. Environment Implications of the Meong Development Programme, by V R Pantulu,

author

20. Review of Environmental Affairs in Indonesia, by Otto Soemarwoto,

author

21. Research & Teaching on Human Ecology in Malaysia, by Jose I Furtado,

author

22. Human Ecology in the Philippines: Developments in Research, Teaching & Applications, by James N Anderson,

author

23. Environment Education Needs within a Southeast Asian Studies Programme, by W Donald McTaggart,

author

24. The Man & Biosphere Programme (MAB) in Asia & the Social Sciences, by Wolfgang Vollmann,

author