Reflections on the Collapse of Democracy in Thailand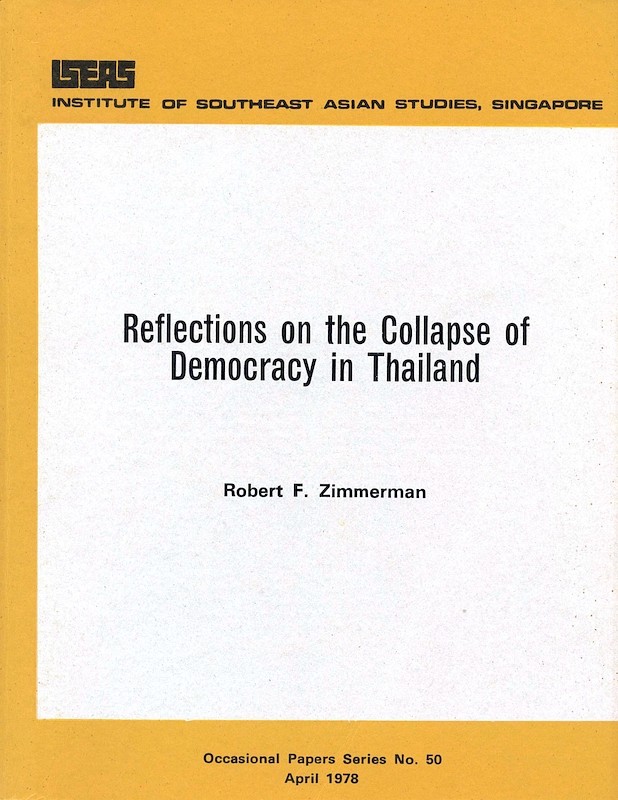 Date of publication:
1978
Publisher:
Institute of Southeast Asian Studies
About the publication
This paper examines the three-year attempt by the Thai people to establish a viable democratic political process. It focuses on the primary reasons for their failure: excessive right-left student activism, political polarization, intellectual-academic irresponsibility, status quo conservative and communist inspired subversion of the political process, ineffective civilian political leadership, excessive number of political parties, the impact of communist success in Indochina, and US foreign policy twards Thailand during this period. The paper also examines basic attitudes and patterns of action of traditional Thai political culture that may have indirectly contributed to the failure of democracy in Thailand. A central theme of the paper, however, is that old Thai bureaucratic polity that governed Thailand from 1932 to October 1973 collapsed because its political process could not cope with the rise of new economic and social pressures tht its earlier development 'successes' created. Thailand, in short, is seen as a case study of the hypothesis that long term economic development and political stability cannot occur and be maintained without corresponding development of the political structure and process that ultimately will develop and define the policies and processes most conducive to steady economic and social progress.
Contents
Reflections on the Collapse of Democracy in Thailand
[Whole Publication, ISBN: 9789814377393]