Australian-Thai Relations: A Thai Perspective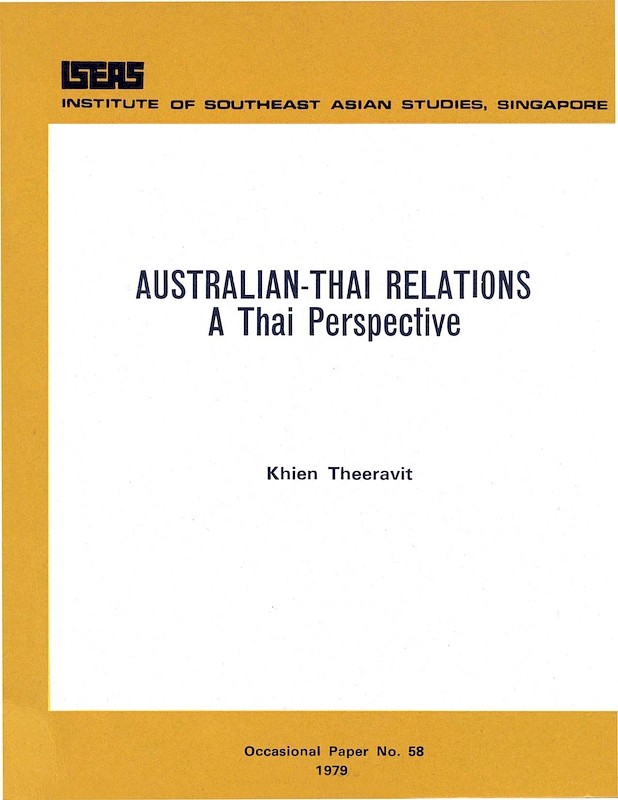 Date of publication:
2009
Publisher:
Institute of Southeast Asian Studies
About the publication
Traces the origins and development of Australia-Thai relations, studying the political aspect, Australian aid to Thailand, and trade relations. An overview of Thailand's policy towards Australia is provided in one section. Surveys on the general knowledge, the perception, and the opinion of the average Thai and Thai elite on Australia were carried out with the results appearing in the Appendixes. Includes data on Thailand's mechanisms that feed information about Australia to the Thai public.
Contents
Australian-Thai Relations: A Thai Perspective
[Whole Publication, ISBN: 9789814377317]