Problems of Filipino Settlers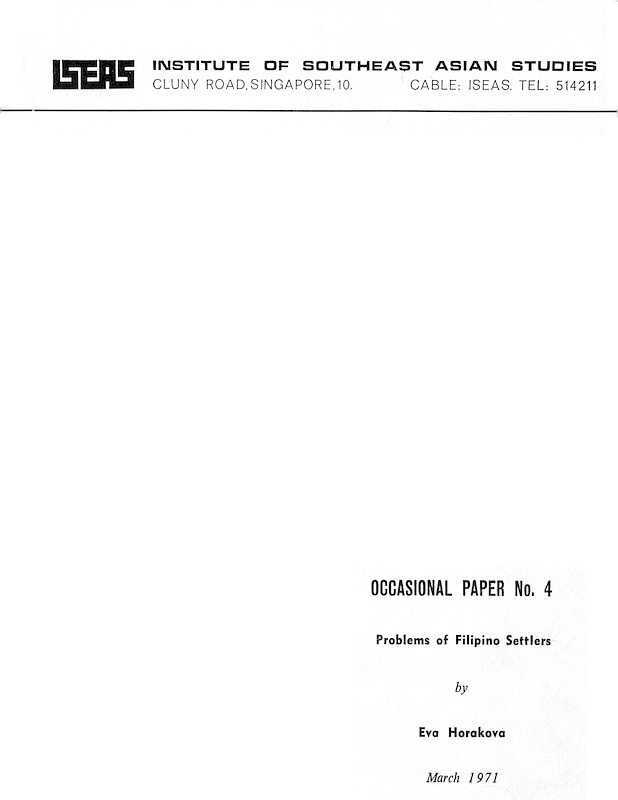 Date of publication:
1971
Publisher:
Institue of Southeast Asian Studies
About the publication
The problem of population density and overcrowding in rural areas exists in nearly all of the countries of Southeast Asia. Before World War II there were efforts by the United States and Holland to relieve population pressures in Luzon and Java by relocating some of the people in less crowded islands. The experiments were not very successful and the problem persisted into the independence period. The Republic of the Philippines in particular, has faced this problem since the early 1950s. Over the past twenty years, there has been a steady movement of families and villages from overcrowded Luzon to the less populated islands, particularly Mindanao. Philippine and foreign scholars alike have studied this movement in order to understand its impact on the land and people in both the sending and receiving areas and to assess how well it is achieving the goal of alleviating the problem of overcrowding.
Contents
Problems of Filipino Settlers
[Whole Publication, ISBN: 9789814380171]