Peasants on the Move: Rural-Urban Migration in the Hanoi Region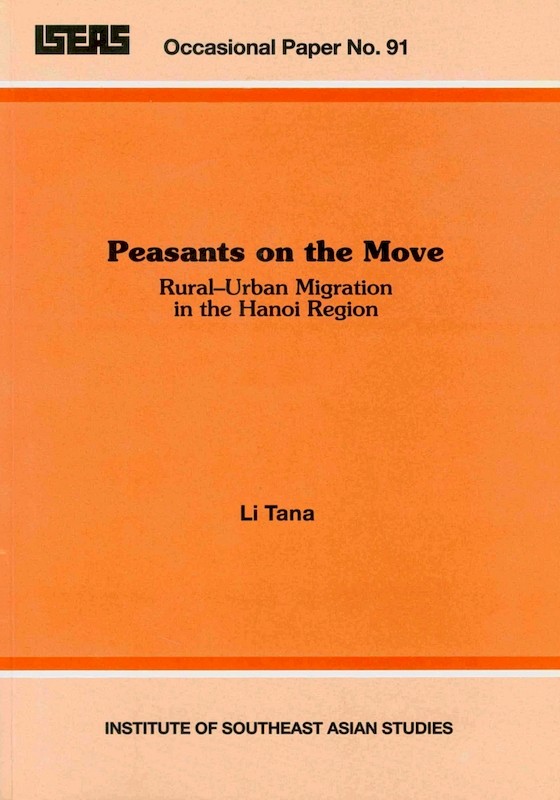 Date of publication:
1996
Publisher:
Institute of Southeast Asian Studies
About the publication
Almost all developing countries are plagued by the problem of peasants crowding into cities in search of a better life. For scholars of and visitors to Vietnam, it is increasingly clear that the problem has also arrived in this recently freed socialist economy. Is it going to get worse before it gets better? What is the official response to the social disruptions and friction it causes? This ISEAS study completed at the end of 1993 is one of a few early surveys of this urban drift, and provides empirical data on the spontaneous migration to Hanoi from its rural environs. It also draws on a vast corpus of journalistic and academic literature in Vietnamese as well as government documents and decrees. The final work provides a picture of the migration pattern, the lifestyle of migrants in the city, the institutional changes that have been energized by this movement, and its many political and socioeconomic implications.
Contents
Peasants on the Move: Rural-Urban Migration in the Hanoi Region
[Whole Publication, ISBN: 9789814376846]