Ethno-Diplomacy: The Uyghur Hitch in Sino-Turkish Relations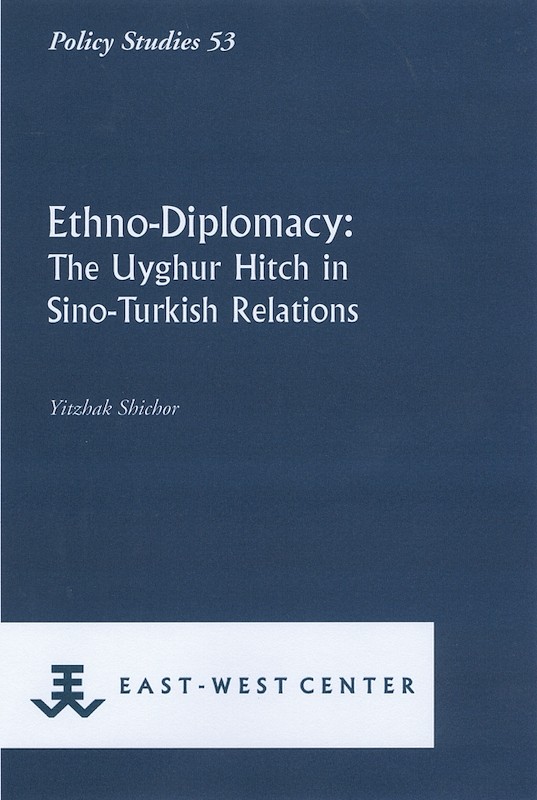 Date of publication:
2010
Publisher:
East-West Center
About the publication
Beginning in 1949, China responded to so-called Uyghur separatism and the quest for Eastern Turkestan (Xinjiang) independence as a domestic problem. Since the mid-1990s, however, when it became aware of the international aspects of this problem, Beijing has begun to pressure Turkey to limit its support for Uyghur activism. Aimed not only at cultural preservation but also at Eastern Turkestan independence, Uyghur activism remained unnoticed until the 1990s, despite the establishment in 1971 of Sino-Turkish diplomatic relations. It has gathered momentum as a result of China's post-Mao opening, the Soviet disintegration, increased Uyghur migration, the growing Western concern for human rights, and the widespread use of the Internet. Until the mid-1990s Turkey's leaders managed to defy Chinese pressure because they sympathized with the Uyghurs, were personally committed to their leader Isa Yusuf Alptekin, and hoped to restore Turkish influence in Central Asia. By late 1995, however, both that hope and Alptekin were dead, and China was becoming an influential, self-confident economic power. At this time Ankara chose to comply with Beijing's demands, which were backed by increased trade, growing military collaboration, and China's veiled threats of support for Kurdish nationalism. Consequently, Turkish Uyghurs suffered a serious blow, and some of their organizations had to relocate abroad, outside Beijing's reach. Nonetheless, Uyghur activism continues in Turkey and has become even more pronounced worldwide. Possibly less concerned about the Uyghur "threat" than it suggests, Beijing may simply be using the Uyghurs to intimidate and manipulate Turkey and other governments, primarily those in Central Asia.
Co-publication: East-West Center
Policy Studies series publication on Southeast Asia, co-published by the East-West Center and ISEAS. Available exclusively from ISEAS for distribution in Asia.