The Tenacity of Chinese Folk Tradition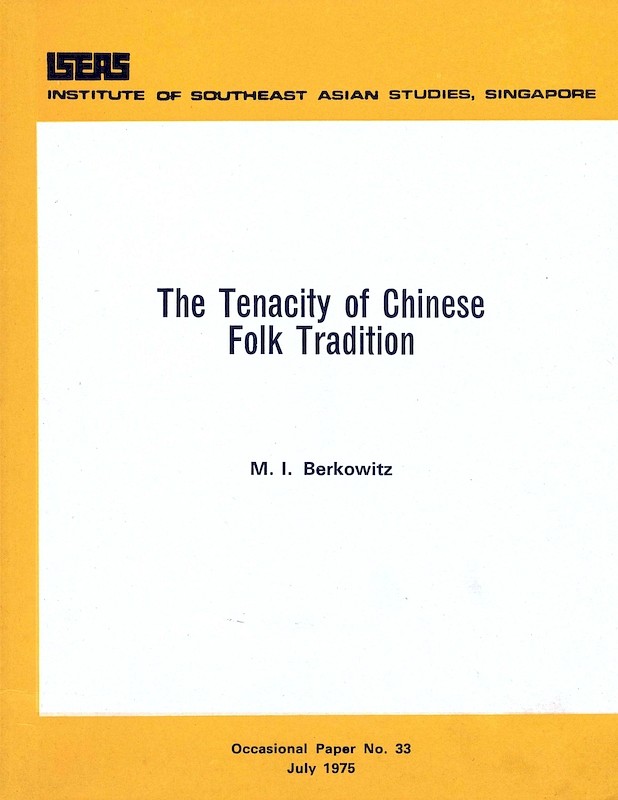 Date of publication:
1975
Publisher:
Institute of Southeast Asian Studies
About the publication
A new synthesis of the work of two studies: the first (Folk Religion in an Urban Setting) investigates the religious organization at village level and the second (Urban Chinese) shows practices from most of the various levels of possible Chinese practices as expected in a mixed community of urban dwellers. Reviews data and attempts to interpret it in terms of changes in traditional religious practices currently appearing and their implications for the future . With two figures.
Contents
The Tenacity of Chinese Folk Tradition
[Whole Publication, ISBN: 9789814376495]