Bank Indonesia and the Crisis: An Insider's View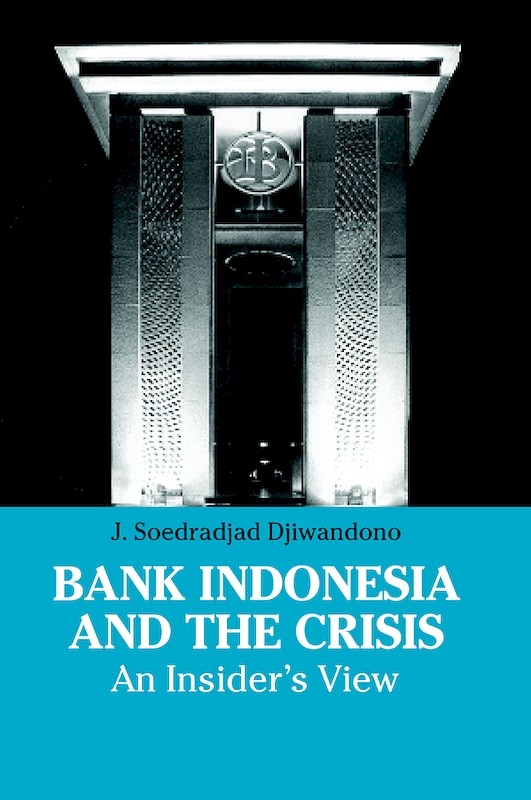 Date of publication:
2005
Publisher:
Institute of Southeast Asian Studies

Ebook is available
Review
"On the crisis itself, Djiwandono has a rather different view from the one that is the received wisdom. By themselves, neither the external shock in the form of rapidly depreciating currencies in the region, nor domestic weaknesses, would have led to the crisis. But in combination, the two proved deadly. As befits a central bank governor, Djiwandono also offers an alternative view of macroeconomic fundamentals, which until the crisis did not include the health of the banking system. Banks were microeconomics. But happily for future governors of central banks, that has now changed. The health of banks has become an important 'fundamental'. Djiwandono makes another very important, and to my mind, the most critical point. This is that countries cope better with balance of payments crises if there is a quick change of government than if not. In Indonesia, it took two years for a new government to come in. In Korea and Thailand, a new one came within six months" (Business Standard [India]).
About the publication
This important book is set to be a key document for those interested in Indonesia's recent economic and political history. There have been many unanswered questions about exactly how the regional currency crisis snowballed into a full-scale banking crisis in Indonesia, coupled with a total loss of credibility within a short time. This record by the official in the midst of the banking crisis, the ex governor of Bank Indonesia, gives a fuller and intriguing picture of the events, including the actions of President Soeharto, as well as a balanced account of the much criticised interventions by the International Monetary Fund. The author also analyses the lessons for monetary policy to avoid future such crisis. This is essential reading for economists and Indonesia watchers.





Contents
Bank Indonesia and the Crisis: An Insider's View
[Whole Publication, ISBN: 9789812305985]

Prologue: The Crisis and Me

2. Origin of the Crisis and Early Responses

3. Stabilization and Reform Programmes

4. Poor Programme Implementation

5. Stronger Programme with Weak Commitment

6. Bank Indonesia and the Crisis

7. Lessons from the Crisis