The Political Economy of International Financial Crisis: Interest Groups, Ideologies, and Institutions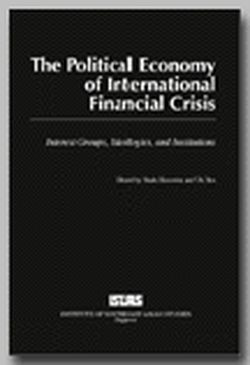 Date of publication:
2001
Publisher:
ISEAS / Rowman
About the publication
The international financial crisis of 1997-1999 commands attention as the most important international economic event since the oil shocks of the 1970s and the subsequent debt crisis. Its unfamiliar character reflects an increasingly liberalized world economy.
This volume focuses on political explanations of economic policies and institutional changes as they actually occurred: What explains precrisis choices of economic policy regimes? What explains economic policy responses to the crisis? What explains whether and how the crisis precipitated changes in political institutions? These issues are examined through a broad array of case studies of mostly middle-income developing countries.


Co-publication: ISEAS / Rowman
Institute of Southeast Asian Studies / Rowman & Littlefield Publishers, Inc