Concepts and Patterns of Chinese Migration, with Reference to Southeast Asia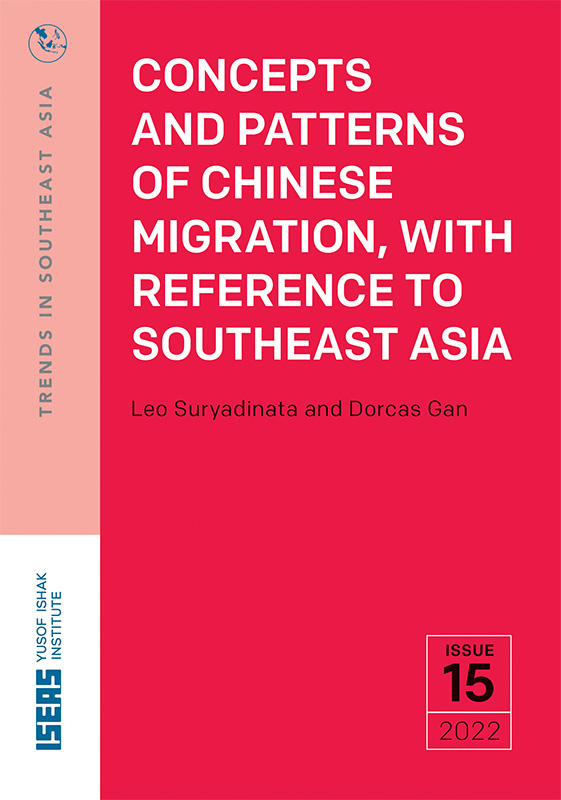 Date of publication:
2022
Publisher:
ISEAS – Yusof Ishak Institute

Ebook is available
About the publication
Concepts and patterns of Chinese migration are often described with terms such as
guigen
(return to one's original roots),
shenggen
(sprout local roots),
shigen
(lose original roots),
wugen
(without roots), and
duogen
(many roots). These terms, linked to the Mandarin word
gen
(roots), carry various meanings including home, citizenship, ethnicity, as well as local language, culture and society.
In Southeast Asia, the predominant patterns of migration are shenggen/shigen, guigen, shenggen/shigen, wugen and/or duogen. These concepts represent the mainstream patterns during various periods, which may admittedly exist concurrently.
The pattern in each particular period is influenced by an array of internal and external factors, such as colonial and subsequently government policies directed at migrants, as well as forces and opportunities afforded by globalization.
Since the 1980s, the wugen or duogen concept has been at the forefront as Chinese migrate or even remigrate to developed countries. Notably, these migrants may be descendants of previously assimilated Chinese migrants from earlier periods.
Contents
Concepts and Patterns of Chinese Migration, with Reference to Southeast Asia
[Whole Publication, ISBN: 9789815011913], by Leo Suryadinata, Dorcas Gan,

authors