Living on the Edge: Being Malay (and Bugis) in the Riau Islands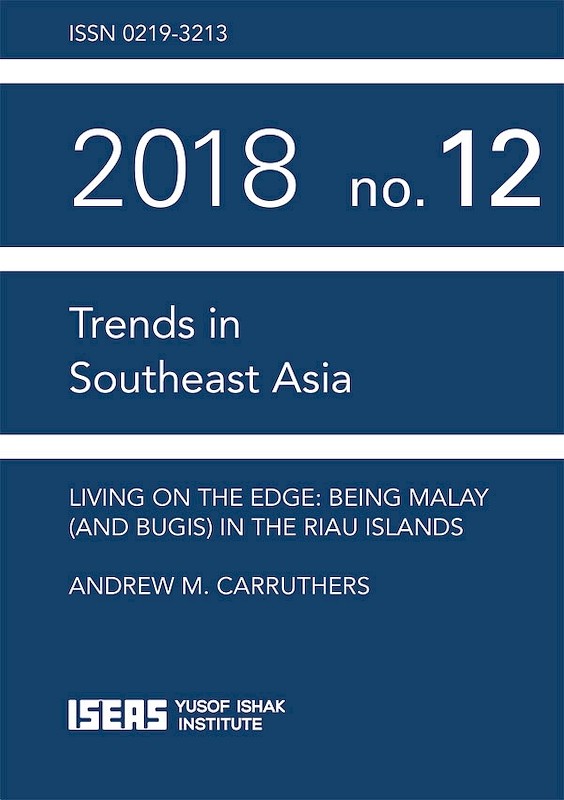 Date of publication:
2018
Publisher:
ISEAS – Yusof Ishak Institute
About the publication
In Indonesia's Riau Islands Province — a place envisioned as a distinctly "Malay Province" upon its legal formation in 2002 — ethnic Malays are the proud heirs and custodians of a rich legacy associated with a once-sprawling Malay empire that stretched across present-day transnational borders from Indonesia, to Singapore, to Malaysia.
Malays of Bugis descent have long played a disproportionately central role in the history (and the historiography or "history-telling") of the region that now encompasses Indonesia's Riau Islands Province. While steadfastly "Malay", members of this community readily acknowledge that their ethnically Bugis roots maintain an enduring historical and ideological salience in their everyday lives.
However, transregional economic trends and rapid sociodemographic shift shaped by ongoing migration flows have led to feelings of "marginalization" (
peminggiran
) among the islands' Malay-Bugis community.
This has led them to claim that they are being gradually pushed to the literal and figurative "edges" of social life in the Riau Islands Province. Fears that a one-time ethnic "majority is becoming a minority" (
mayoritas menjadi minoritas
) have fuelled feelings of inter-ethnic resentment, and have shaped provincial government policies geared toward the "preservation" of Malay custom.
While international focus continues to centre on Indonesia's Chinese–
pribumi
divide as diagnostic of Indonesian inter-ethnic and religious relations on edge, a grounded assessment of ethnicity in the Riau islands offers an alternative perspective on these important issues.
Contents
Living on the Edge: Being Malay (and Bugis) in the Riau Islands
[Whole Publication, ISBN: 9789814818629], by Andrew M Carruthers,

author