Piracy in Southeast Asia: Status, Issues, and Responses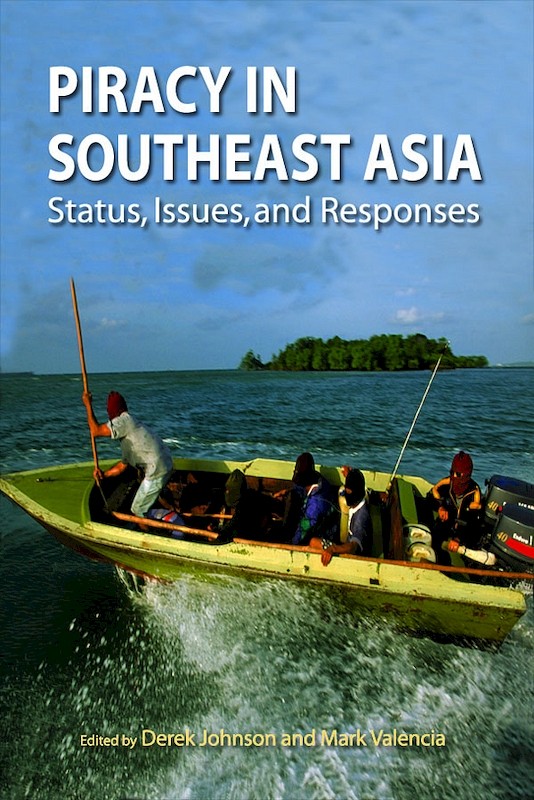 Date of publication:
2005
Reviews
"This monograph ... is a landmark work on Southeast Asian pirates. The edited collection consists of seven chapters which provide valuable information on why and how the seas of Southeast Asia have become havens for sea bandits. Based on the typologies of Southeast Asian pirates, the second topic addressed in this book is the obstacles which have prevented (or will prevent) Southeast Asian countries from taking unified steps to suppress piratical activities... the greatest obstacle is the boundaries between territorial seas. Specifically, some of the boundaries are highly controversial due to disputed claims of sovereignty. Such contentious waters then become asylums or 'turfs' for pirates.
Piracy in Southeast Asia
, as a whole volume, is the first publication that investigates oceanic offenses in Southeast Asia. This book deserves to get a five-star rating not because of its significance but for its originality"(
Asian Criminology
)
"Piracy in Southeast Asia seeks to provide a strong analysis of piracy in a Southeast Asian context by focusing on the characteristics and suppression of piracy. This book is a foundational volume that incorporates the combined work of eight authors and, in doing so, poses questions in a myriad of difficult issues related to modern piracy in Southeast Asia. These issues include international maritime law, sovereignty over territorial waters, nation state operational capabilities for piracy suppression, the role of shipping operators and insurers, the relationship between piracy and terrorism and the state of co-operation between nation states in piracy suppression. It is a concise and valuable resource for those interested in modern piracy and for future littoral conflicts in the arc of instability" (New Zealand International Review).
"Over the past decade piracy has re-emerged as a security concern for international shipping, particularly in Southeast Asia. With around 45% of the world's reported attacks, the region is frequently referred to as 'pirate-infested', and last year the Joint War Committee of Lloyd's of London declared the Malacca Straits a high-risk area, a term usually reserved for war zones. In recent years the scourge of piracy in Southeast Asia has attracted considerable attention, not only from government and security officials, but from scholars around the world. Written by prominent scholars in the field -- the book aims to identify the main pillars of a future agenda for research on modern piracy in Asian waters. The editors bring the issues together and lays out a path for future research, pointing to the 'geopolitics of piracy' and its criminology, as well as the possible link between piracy and maritime terrorism" (IIAS Newsletter).
About the publication
In the Southeast Asian context where the incidence and violence of piracy have been growing and where maritime terrorism is a threat with potentially horrific consequences, there is an urgent need to come up with innovative ways to counter maritime violence.
Beyond providing a solid foundation for the analysis of maritime piracy in Southeast Asia, the book also gives considerable attention to the challenges of regional cooperation. It is indeed regional cooperation that can make a major impact on piracy if more effective collaboration can be negotiated.
The immediate practical challenge that emerges clearly from the contributions to this book is the need to continue to support initiatives to build trust and cooperation at the regional level in Southeast Asia.



Co-publication: IIAS
Institute of Southeast Asian Studies / International Institute for Asian Studies
Contents
Piracy in Southeast Asia: Status, Issues, and Responses

1. Roots of Contemporary Maritime Piracy in Southeast Asia, by Adam J Young,

author

2. The Scourge of Piracy in Southeast Asia: Can Any Improvements be Expected in the Near Future?, by P Mukundan,

author

3. Ships Can Be Dangerous, Too: Coupling Piracy and Terrorism in Southeast Asia's Maritime Security Framework, by Graham Ong-Webb,

author

4. Piracy and Terrorism in Southeast Asia: Similarities, Differences, and Their Implications, by Mark J Valencia,

author

6. Piracy in Asia: International Co-operation and Japan's Role, by Greg Chaikin,

author

7. Combating Piracy: Co-operation Needs, Efforts, and Challenges, by Hasjim Djalal,

author