Asia in Europe, Europe in Asia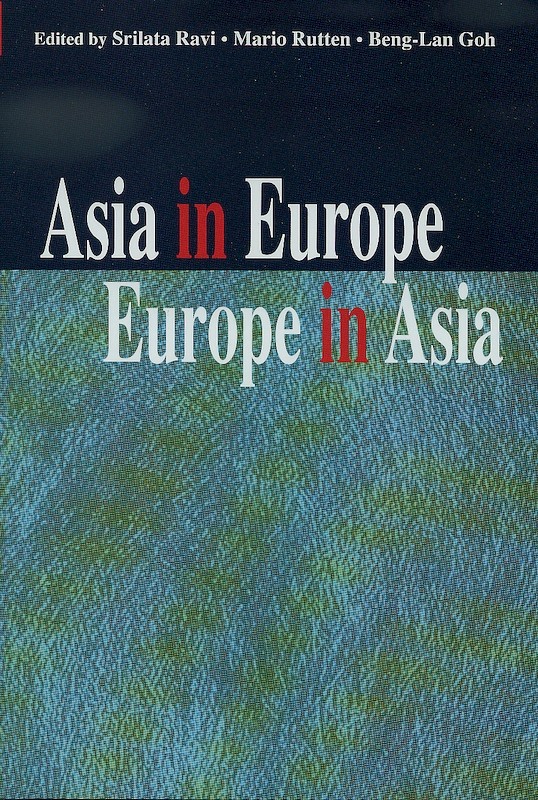 Date of publication:
2004
About the publication
The book presents a unique combination of the study of contemporary and historical practices between Asia and Europe and brings forth some of the latest thinking on the subject. Recent debates have centered primarily on contemporary aspects of the Europe-Asia partnership in terms of international relations and economic linkages. The present volume complements this political and economic interest in Europe-Asia relationship by focusing on the academic, social and cultural connections between the two regions. The contributions in this volume have a contemporary focus but contextualize the themes within a historical perspective. They deal with academic discourses on the region, on modernity and entrepreneurship; they discuss the long-term exchange of knowledge in specific scientific fields; and they focus on the cultural interconnections in the area of film, literature and migration. The originality of this book lies in its interdisciplinary approach to the question of Asia-Europe and in its emphasis on the multifaceted complexity of the relationship between these two regions. It brings together the diversity of local histories, ideas, and agencies in both Europe and Asia into a universal project of knowledge formation in order to reveal their contribution to the making of the world we are in.





Co-publication: ISEAS / IIAS
Institute of Southeast Asian Studies / International Institute for Asian Studies
Contents
Part 1: Academic Discourses and Concepts

4. The Meaning of Alternative Discourses: Illustrations from Southeast Asia, by Syed Farid Alatas,

author

5. Redrawing Centre-Periphery Relations: Theoretical Challenges in the Study of Southeast Asian Modernity, by Goh Beng Lan,

author

6. Rethinking Assumptions on Asia and Europe: The Study of Entrepreneurship, by Mario Rutten,

author

Part II: Linkages: Science, Society and Culture

7. Royal Antiquarianism, European Orientalism and the Production of Archaeological Knowledge in Modern Siam, by Maurizio Peleggi,

author

8. Foreign Knowledge: Cultures of Western Science-making in Meiji Japan, by Gregory K. Clancey,

author

9. British Colonial Rhetoric on 'Modern Medicine' and 'Health at Home': Realities of Health Conditions in 19th Century Britain, by Vineeta Sinha,

author

10. Poverty, Gender, and Nation in Modern Vietnamese Literature during the French Colonial Period (1930s-1940s), by Van Nguyen-Marshall,

author

12. Framing the Other: A Critical Review of Vietnam War Movies and their Representation of Asians and Vietnamese, by John Kleinen,

author

13. Metis, Metisse and Metissage: Representations and Self-Representations, by Srilata Ravi,

author