East Timor: Development Challenges for the World's Newest Nation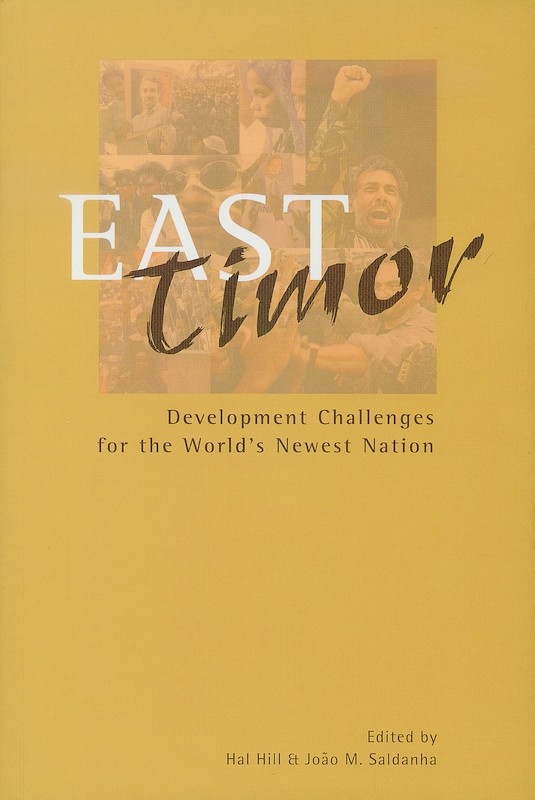 Date of publication:
2001
Publisher:
Institute of Southeast Asian Studies
About the publication
The challenges facing an independent East Timor are particularly acute. It is not only one of the poorest nations on earth but the terrible events of 1999 have also destroyed much of the countrys buildings and infrastructure, as well as the nations bureaucratic and commercial capacity. The decisions and the policy framework adopted in the early years by the leaders of this new nation will be critical.This book is an original work written by experts and well-known specialists in the field. It assembles all the latest information about the economy, assesses future policy options, and draws on lessons of international experience for this new nation. It is perhaps the only book about East Timor with this coverage and will be invaluable to those who are interested in developments in the region.
Contents
East Timor: Development Challenges for the World's Newest Nation
[Whole Publication, ISBN: 9789812305824]

I: INTRODUCTION
II: MANAGING THE MACROECONOMY

3. Folly or Foresight: Strategic Options for Fiscal Policy in East Timor, by Jay K Rosengard,

author

III: INTERNATIONAL ECONOMIC RELATIONS

4. Trade and Commercial Policy, by Sam Hill,

author

5. East Timor's Economic Relations with Indonesia, by Hadi Soesastro,

author

IV: AGRICULTURE AND THE RURAL ECONOMY

6. Food Policy in East Timor: Linking Agriculture, Economic Growth and Poverty Alleviation to Achieve Food Security, by C Peter Timmer,

author

7. The Rural Economy and Institutions in East Timor, by Colin Barlow,

author

9. Agriculture, Comparative Advantage and the Macroeconomy, by Helder da Costa,

author

10. Diversity and Differential Development in East Timor: Potential Problems and Future Possibilities, by James J Fox,

author

V: INSTITUTIONS

11. Property Rights in East Timor's Reconstruction and Development, by Daniel Fitzpatrick,

author

12. Future Political Structure and Institutions in East Timor, by J A C Mackie,

author

VI: BANKING AND FINANCE
VII: SOCIAL POLICY

15. Poverty, Equity and Living Standards in East Timor: Challenges for the New Nation, by Anne Booth,

author

16. Social Policy Issues in East Timor: Education and Health, by Gavin W Jones,

author

VIII: LESSONS FROM INTERNATIONAL EXPERIENCE

18. Reconstruction of War-torn Economies: Lessons for East Timor, by Jonathan Haughton,

author

19. Lessons for Development from Pacific Island Countries, by Satish Chand,

author

20. The Papua New Guinea Experience: Some Issues for the Early Years of East Timor, by Andrew Elek,

author

21. Aid, Shocks and Trade: What East Timor Can Learn from African Experience, by Paul Collier,

author