Myanmar's External Trade: An Overview in the Southeast Asian Context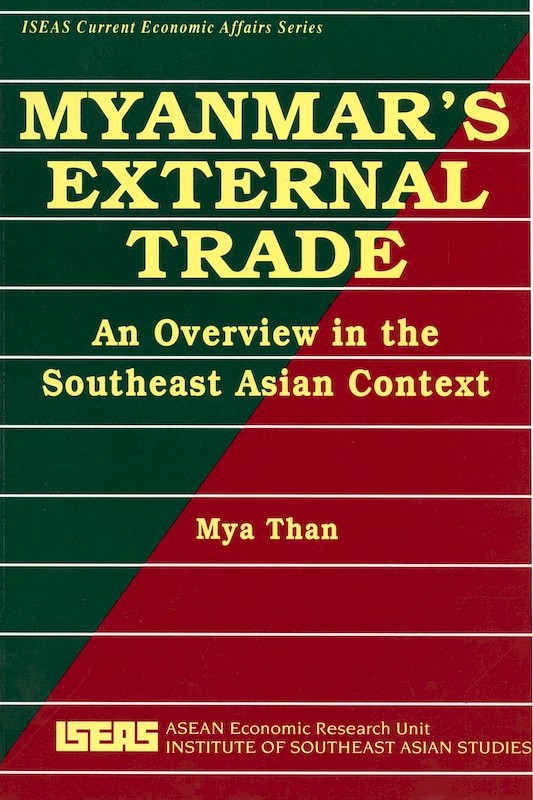 Date of publication:
1992
Publisher:
Institute of Southeast Asian Studies
About the publication
The grim state of the Myanmar economy in the second half of the 1980s forced the previous government of the Burma Socialist Programme Party to liberalize its external and internal trade. Since the military coup following political chaos in the later part of 1988, Japan, the European Community and the United States have suspended new economic aid to Myanmar. This has led to the present military government, the State Law and Order Restoration Council (SLORC), to work towards closer cooperation in diplomatic and trade relations with other Southeast Asian countries and to further liberalize its trade sector. This study explores and analyzes Myanmar's external trade and its trade relations with Southeast Asian nations, many of which are members of the Association of Southeast Asian nations (ASEAN), and raises issues and prospects of economic cooperation with neighbouring countries in the region, including the option for active participation in ASEAN.
Contents
Myanmar's External Trade: An Overview in the Southeast Asian Context
[Whole Publication, ISBN: 9789814377997]

2. Historical Perspective of Myanmar's External Trade

3. Myanmar's External Trade

4. Myanmar-Southeast Asia Trade Relations

5. Conclusion: Problems and Prospects