Innocents Abroad or Partners in Development?: An Evaluation of Canada-Indonesia Aid, Trade and Investment Relations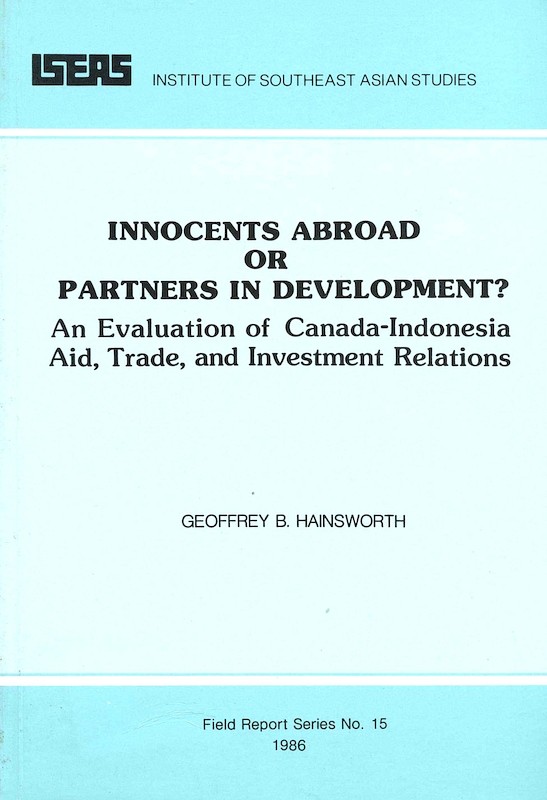 Date of publication:
1986
Publisher:
Institute of Southeast Asian Studies
About the publication
A review of Canada-Indonesia trade, aid and investment relations during the New Order era, 1967-83. It is a case study of how two middle-ranking powers have sought to define a meaningful economic relationship that recognizes similarities and complementarities, and the problems which they face in seeking to industrialize and find an expanding role in the rapidly changing and increasingly competitive Pacific basin economy. The twists and turns of Canadian foreign policy and the shifting requirements of Indonesia as a host country to foreign enterprise are outlined and analysed, and a prognosis is offered of how Indonesia might reconcile its dilemmas of development and what this might imply for its would-be partners in development such as Canada. An extensive bibliography of related writings is included as an appendix.
Contents
Innocents Abroad or Partners in Development? An Evaluation of Canada-Indonesia Aid, Trade and Investment Relations

2. An Overview of Canada-Indonesia Economic Relations

3. Strategy Alternatives & Priorities in Indonesia's Development

4. Indonesia as a Context of opportunity: Challenges for Canada