Southeast Asia in the 9th to 14th Centuries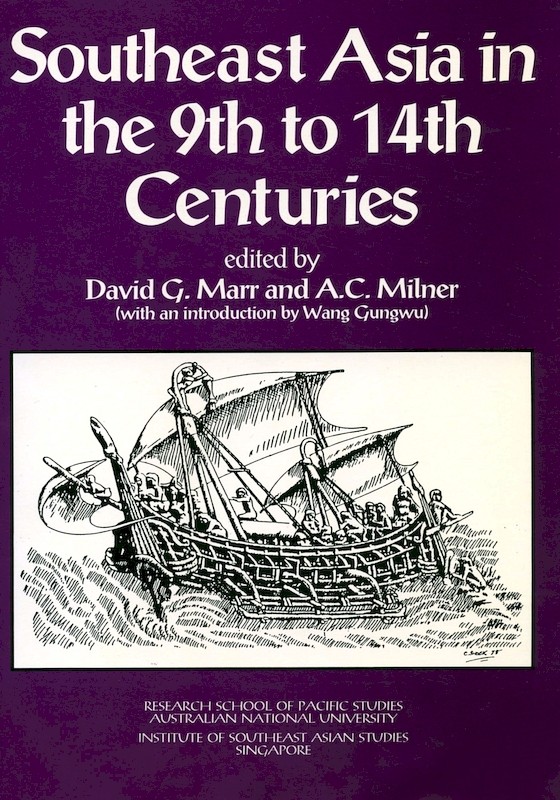 Date of publication:
1986
Publisher:
Institute of Southeast Asian Studies
About the publication
Southeast Asia has sometimes been portrayed as a static place. In the ninth to fourteenth centuries, however, the region experienced extensive trade, bitter wars, kingdoms rising and falling, ethnic groups on the move, the construction of impressive monuments and debate about profound religious issues. Readers of this volume will learn much of how people lived in Southeast Asia five hundred to one thousand years ago; the region today cannot be comprehended without reference to the seminal developments of that period.
Contents
Southeast Asia in the 9th to 14th Centuries
[Whole Publication, ISBN: 9789814377935]

1. The Early and the Imperial Kingdom in Southeast Asian History, by Hermann Kulke,

author

3. Some Notes on Relations between Central and Local Government in Ancient Java, by J.G. de Casparis,

author

5. Some Remarks on Early State Formation in Cambodia, by Michael Vickery ,

author

6. "Elephants Can Actually Swim": Contemporary Chinese Views of Late Ly Dai Viet, by John K. Whitmore,

author

7. Authority and Legitimacy in 11th Century Vietnam, by Keith W Taylor,

author

8. From Myth to History: Imagined Polities in 14th Century Vietnam, by E.S. Ungar,

author

9. Shipshape Societies: Boat Symbolism and Political Systems in Insular Southeast Asia, by Pierre-Yves Manguin,

author

10. Changing Perspectives in ISland Southeast Asia, by C.C. Macknight,

author

12. The True and the Corbel Arch in Mainland Southeast Asian Monumental Architecture, by Helmut Loofs-Wissowa,

author

13. Vietnamese Ceramics and Cultural Identity: Evidence from the Ly and Tran Dynasties, by John S. Guy,

author

14. Traditions, Acculturation, Renovation: The Evolutional Pattern of Vietnames Culture, by Tran Quoc Vuong,

author

17. The Ordering of Generations: Change and Continuity in Old Javanese Kinship, by James J. Fox,

author

18. Source on Economic Activities in Khmer and Cham Lands, by Claude Jacques,

author

19. Narrative Bas-Reliefs at Candi Surawana, by Peter Worsley,

author

20. Possibilities for a Reading of the 1293 - 1357 Period in the Vietnamese Annals, by O.W. Wolters,

author