Islam in Southeast Asia: Political, Social and Strategic Challenges for the 21st Century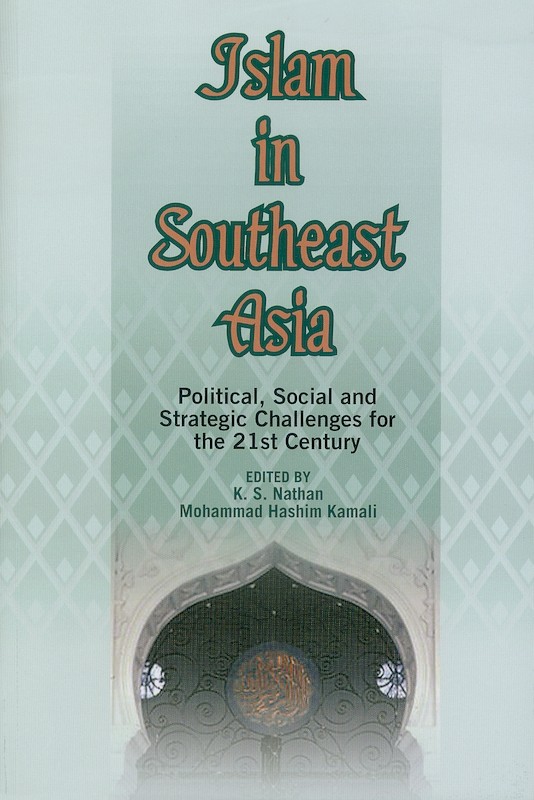 Date of publication:
2005
About the publication
This book looks at Islam and its strategic implications for Southeast Asia. Part I outlines Islamic doctrine and traces the history and growth of Islamic economic institutions in the region. In Part II, politics, governance, civil society and gender issues are examined in the context of Southeast Asian Islam. Part III devotes itself to the impact of modernization and globalization on Muslim society. Part IV examines and evaluates the impact of the 2001 terrorist attacks on the icons of the American superpower. The Conclusion offers some perspectives on the challenges and prospects for Islamic doctrine and practice in the context of Southeast Asia.





Contents
Islam in Southeast Asia: Political, Social and Strategic Challenges for the 21st Century

I. ISLAMIC DOCTRINE, HISTORY, GROWTH AND INSTITUTIONS IN SOUTHEAST ASIA

1. Islamic Thought: Theory, Concepts, and Doctrines in the Context of Southeast Asian Islam, by Azyumardi Azra,

author

2. The History of Islam in Southeast Asia: Some Questions and Debates, by Johan H Meuleman,

author

4. Islamic Economic Institutions in Indonesia: A Religio-Political Perspective, by Bahtiar Effendy,

author

5. The Development and Impact of Islamic Economic Institutions: The Malaysian Experience, by Mohamed Aslam Haneef,

author

II. POLITICS, GOVERNANCE, CIVIL SOCIETY AND GENDER ISSUES IN SOUTHEAST ASIAN ISLAM

6. Islam Embedded: "Moderate" Political Islam and Governance in the Malay World, by Shamsul A B,

author

7. Law-Making in the Name of Islam: Implications for Democratic Governance, by Zainah Anwar,

author

9. Islamization, Civil Society and Religious Minorities in Malaysia, by Peter G Riddell,

author

III. MODERNIZATION, GLOBALIZATION AND THE "ISLAMIC STATE" DEBATE IN SOUTHEAST ASIA

12. Modernization and the Process of Globalization: The Muslim Experience and Responses, by Abdul Rashid Moten,

author

13. The Malaysian Constitution, the Islamic State, and Hudud Laws, by Shad Saleem Faruqi,

author

IV. IMPACT OF SEPTEMBER 11 ON ISLAMIC THOUGHT AND PRACTICE

15. September 11 and Islamic Militancy in Post-New Order Indonesia, by Noorhaidi Hasan,

author

Note on Contributors, Editors