Looking East to Look West: Lee Kuan Yew's Mission India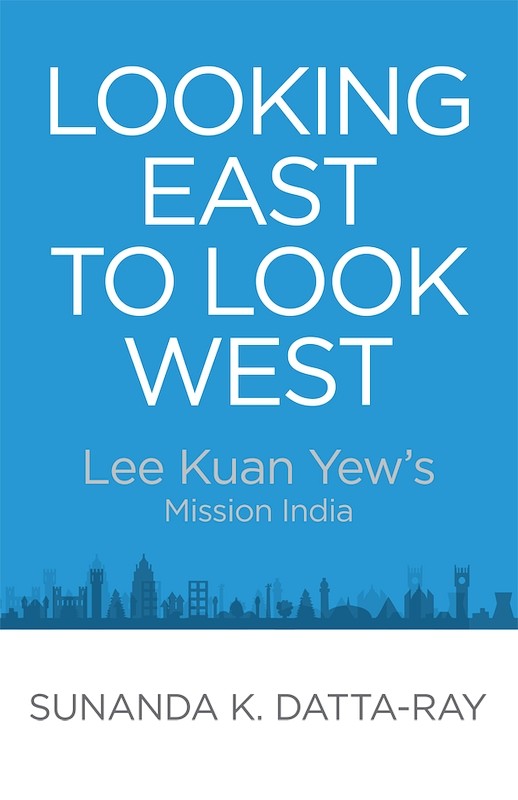 Date of publication:
2009
Publisher:
ISEAS / Penguin India

Ebook is available
Reviews
"Datta-Ray's argument in Looking East to Look West: Lee Kuan Yew's Mission India is clear and succinct. It is about Singapore's long time Prime Minister Lee Kuan Yew's efforts over four decades to bring India inside the South-East Asian region's affairs. The book deals extensively with Lee's role in Singapore-India relations and his 'Mission India' policy. However, his efforts took almost three decades to persuade India to generate interest in the region. The author recounts how India and Singapore rediscovered each other in their endeavour to create a new Asia. The book establishes that Lee's Mission India won dividends when India liberalised its economy -- leading to trade and investment in Singapore's attractive market. Of course, far from being only a stop on the way to the Untied States, Singapore is now India's gateway to the world. In other words, it is the world's entry point to India" (The Round Table).
About the publication
When P.V. Narasimha Rao and Manmohan Singh launched Indias "Look East" policy, it was only the first stage of the strategy to foster economic and security cooperation with the United States. But "Looking East" became an end in itself, and Singapore a valid destination, largely because of Lee Kuan Yew. He had been trying since the 1950s to persuade India's leaders that China would steal a march on them if they neglected domestic reform and ignored a region that India had influenced profoundly in ancient times. With his deep understanding of Indian life, close ties with India's leaders from Jawaharlal Nehru on, and sound grasp of realpolitik, Lee never tired of stressing that Asia would be "submerged" if India did not "emerge".
Looking East to Look West recounts how India and Singapore rediscovered long-forgotten ties in the endeavour to create a new Asia. Singapore sponsored India's membership of regional institutions. India and Singapore broke diplomatic convention with unprecedented economic and defence agreements that are set to transform boundaries of trade and cooperation.
This book traces the process from the earliest mention of Suvarnadbhumi in the Ramayana to Lee Kuan Yew's letter to Lal Bahadur Shastri within moments of declaring independence on 9 August 1965, from the Tata's pioneering industrial training venture in Singapore to Singapore's Information Technology Park in Bangalore. It explains the part Lee played in India's emergence as a player in the emerging Concert of Asia.
History comes alive in these pages as Sunanda K. Datta-Ray, who had eight long conversations with Lee Kuan Yew, tells the story in the words of the main actors and with a wealth of anecdotes and personal details not available to many chroniclers.

This is a reprint edition published by arrangement with the original publisher, Viking, Penguin Books India, and for sale outside the Indian Subcontinent.
Co-publication: ISEAS / Penguin India
ISEAS / Penguin India
Contents
Looking East to Look West: Lee Kuan Yew's Mission India
[Whole Publication, ISBN: 9789814279307]

Preliminary pages with Introduction

1. 'MM's Strategy, Goh Chok Tongs Stamina'

2. Chinatown Spelt 'Singapur'

3. Asia's 'Coca-Cola Governments'

4. 'An Absolute Pariah in the Whole World'

5. India's 'Monroe Doctrine for Asia'

6. 'India Alone Can Look China in the Eye'

7. Goh's Folly to Goh's Glory with Tata

8. 'The Lowest Point in Bilateral Relations'

9. 'Scent of the S'pore Dollar'

10. Singapore's 'Mild India Fever'

11. End of One Honeymoon, Start of Another"

12. Shaping the Asian Century