Older Persons in Southeast Asia: An Emerging Asset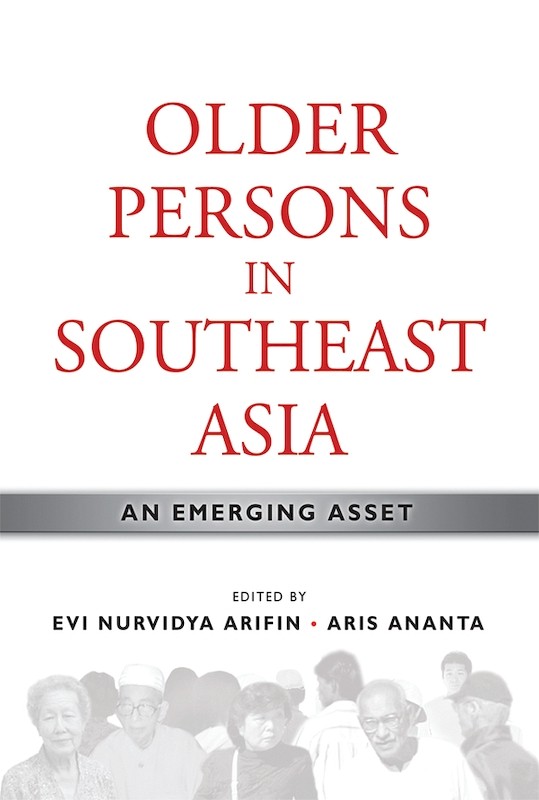 Date of publication:
2009
Publisher:
Institute of Southeast Asian Studies
Review
"This interdisciplinary book presents timely contributions to the debate on population ageing in the region from the perspectives of demography, economics, sociology, anthropology, public health, psychology and epidemiology. In line with its focus on finances, the authors stress the potential to transform the image of the older person from 'liability' to 'asset'. The editors are to be congratulated for projecting the ageing issue onto an ASEAN development platform. The data and case studies presented in the book will be of interest to scholars in population studies and development economics, but also to non-specialists and policy makers interested in ageing and population dynamics in the region" (Bulletin of Indonesian Economic Studies).
About the publication
"The rapid Asian fertility transitions of the last few decades will lead to population ageing in the coming decades in one country after another. Societies can choose how they will respond to the rising share of the elderly, but there is no choice about the inevitable demographic trend. In this important volume, ably edited by Evi Nurvidya Arifin and Aris Ananta, demographers, economists, sociologists, and anthropologists analyse the implications of population ageing for family and community welfare and public policy. Most importantly, the authors emphasize the opportunities, as well as the costs of population ageing. Older persons have always been a source of unpaid family labour, and with changes in public perceptions, many healthy and productive elderly can make significant contributions to the broader community and society." - Professor Charles Hirschman, Professor of Sociology, University of Washington
"Ageing is increasingly being recognized as an important emerging issue in Southeast Asia. This book is a timely contribution covering key issues and concerns on the subject and is a clear clarion call to view older persons as assets rather than liabilities. The comprehensive overview and analysis, and experiences from various countries presented by scholars make this book a useful resource for better understanding of the critical issues. The thoughtful proposals provided for necessary future action on concerns that need to be addressed are worthy of consideration especially for building inclusive societies." - Dr Thelma Kay, Director, Social Development Division, UNESCAP, Bangkok
"A welcome and timely volume that realistically considers the challenges that the rapid increase in older persons pose for the family, community and society at large in the context of Southeast Asia. Most importantly, it shifts the focus from viewing older persons simply as liabilities to one that recognizes their value as an asset that can be enhanced through appropriate actions at each of these levels, especially ones that take into account the rapidly changing socio-economic and technological environment in which population ageing is taking place." - Professor John Knodel, Research Professor Emeritus, Population Studies Center and Professor Emeritus, Sociology, University of Michigan
Contents
Older Persons in Southeast Asia: An Emerging Asset
[Whole Publication, ISBN: 9789812309457]

PART I: INTRODUCTION
PART II: OLD-AGE INCOME SECURITY

3. Economics and Old Age: The Singapore Experience, by David Reisman,

author

5. Social Security and Health Care Financing for Older Persons in Thailand: New Challenges, by Kusol Soonthorndhada,

author

PART III: EMPLOYMENT AND OTHER SOURCES OF FINANCIAL CONTRIBUTION
PART IV: AGEING, MIGRATION, AND DEVELOPMENT

11. The Nexus of Ageing and Migration in Singapore, by Kalyani K Mehta,

author

13. Urbanization and the Ageing Community in Sarawak, Malaysia, by Ling How Kee,

author

PART V: ROLES OF GOVERNMENT AND CIVIL SOCIETY

14. Ageing, Finance, and Civil Society: Notes for an Agenda, by Philip Kreager,

author

15. Evaluation and Implementation of Ageing-related Policies in Indonesia, by Nugroho Abikusno,

author