Ageing and Long-term Care: National Policies in the Asia-Pacific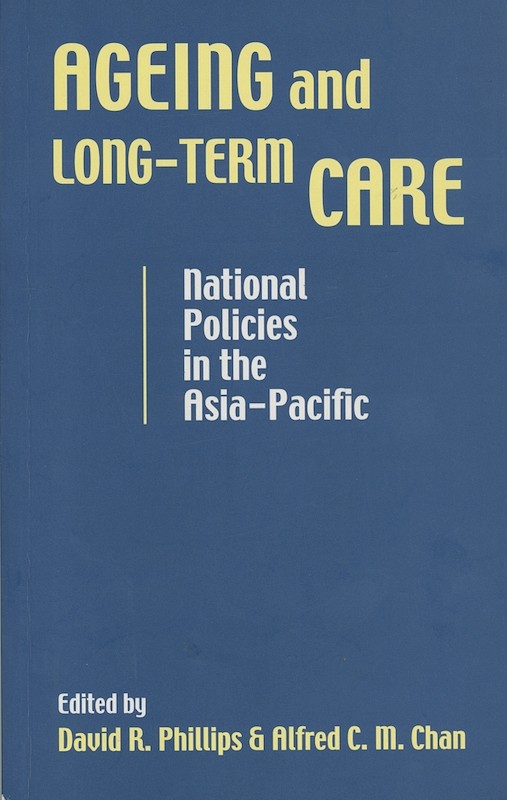 Date of publication:
2002
Publisher:
ISEAS / IDRC / TRF
About the publication
The case studies in this book focus on the emergence, extent and nature of national policies on ageing and associated strategies to address long-term care needs. Key opportunities for and constraints on policy are identified in this first round of regional studies, written by prominent researchers in Hong Kong, Korea, Malaysia, Singapore and Thailand, who are partners in the Ageing Research Network of the Asian Development Research Forum. The case-studies are set in the context of regional and international plans of action on ageing and the deliberations of the Second World Assembly on Ageing held in 2002.






Co-publication: ISEAS / IDRC / TRF
Institute of Southeast Asian Studies/International Development Research Centre/Thailand Research Fund
Contents
Ageing and Long-term Care: National Policies in the Asia-Pacific

3. National Policies on Ageing in Korea, by Sung-Jae Choi,

author

4. Ageing in Malaysia: A Review of National Policies and Programmes, by Ong Fon Sim,

author

5. National Policies on Ageing and Long-term Care in Singapore: A Case of Cautious Wisdom?, by Kalyani K Mehta,

author