Regional Cooperation in South Asia and Southeast Asia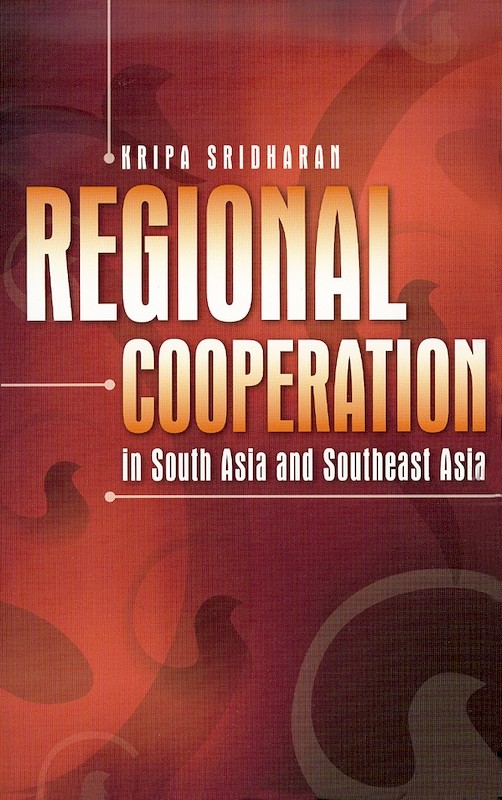 Date of publication:
2007
Publisher:
Institute of Southeast Asian Studies
About the publication
The general view about regionalism seems to be that it is better to have regionalized and faltered than never to have regionalized at all! Inspired by this observation, this study aims to provide a comparative sketch of regionalism in South and Southeast Asia in the light of recent regional developments. Since regionalism is both a pervasive and amorphous phenomenon a straightforward account of its similarities and differences cannot be easily set down. But the broad patterns of behaviour of the regional actors who gather under a regional roof can be captured and compared. To compare is not only to understand but to improve and avoid the avoidable. This book analyses the highs and lows of regional experience mainly in South Asia (South Asian Association for Regional Cooperation or SAARC) and Southeast Asia (Association of Southeast Asian Nations or ASEAN) interspersed with references to the European Union (EU) where relevant. The book argues that regionalism is here to stay and both imitation and innovation are the preferred strategies for sustaining the process. It points out that economic integration requires certain prior conditions to be fulfilled and does not happen merely because governments wish it to happen.






Contents
Regional Cooperation in South Asia and Southeast Asia

1. Introduction: Why Regionalism?

2. Regionalism: The Institutional Framework

3. The Political Dimension of Regionalism

5. Social Issues and Regional Cooperation

6. Summary and Conclusion