Post-war Laos: The Politics of Culture, History and Identity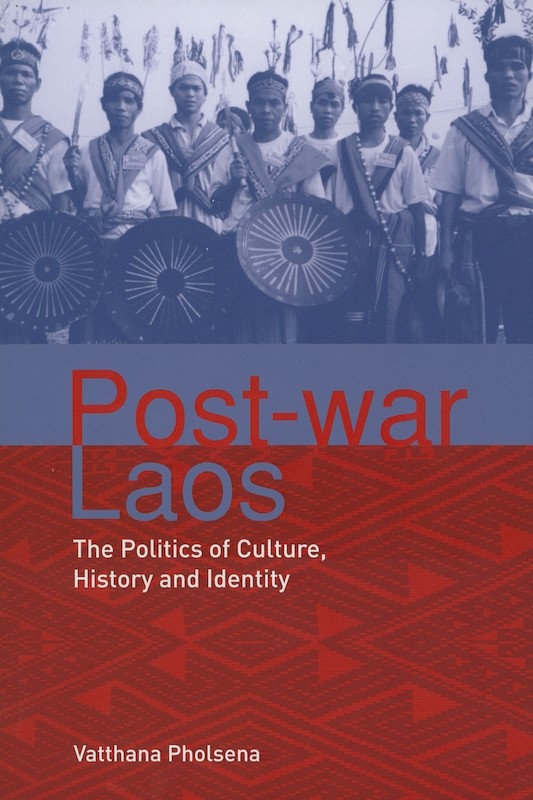 Date of publication:
2006
Publisher:
ISEAS / Silkworm / NIAS / Cornell
Review
"... as Australian Lao scholar Martin Stuart-Fox says about the book: '
Post-war Laos
makes not only a contribution to the study of Lao identity, society and history, but also more broadly to the vexed problem of multiple identities among the peoples of Southeast Asia'. [It] is also a major contribution to the understanding of the complex issue of ethnic identity in Southeast Asia. Significantly, she also builds on the scholarship of leading Lao expert Grant Evans, who has written widely on Lao culture, society and identity, shining new light on the ideology of Lao nationalism through examination of the relationships between majority and minority populations. She also nicely puts into cultural, historical and political context the often overlooked role of educated members of ethnic-minority groups" (
Asia Times
).
"This is a book about political mechanisms, and it examines how they operate not only from the top down but also at the local level and from the perspectives of members of an ethnic group, when a more relaxed style prevails. This book is well-crafted, solidly reasoned, and highly recommended for those interested in things Lao, and of course subject to sharp debate whenever it touches the core of what constitutes a country made up of a mosaic of ethnicities, perhaps with more than any other country in the world, constituting its social fabric, while the modest size of country calls for prudence when it is compared to its immediate neighbours" (Journal of the Siam Society).
"Post-war Laos is a fascinating account of the efforts to construct a multi-ethnic nation within a Marxist framework. Vatthana Pholsena draws on a number of current theoretical approaches to ethnicity and nationalism to develop her argument. [It] makes an important contribution to Lao studies, raising the theoretical level of sociocultural analysis, and providing numerous insights that demand fuller treatment in future publications by this insightful author" (Pacific Affairs).
About the publication
More than a quarter of century after the end of the war in 1975, the Lao leadership is still in search for a compelling nationalist narration. Its politics of culture and representation appear to be caught between the rhetoric of preservation and the desire for modernity. Meanwhile, originating from the periphery where ethnic minorities had hitherto been symbolically, politically and administratively confined, the participation of some of their members in the Indochina Wars (1945-75) exposed these individuals to socialization and politicization processes.
This rigorously researched and cogently argued book is a fine-grained analysis of substantial ethnographic material, showing the politics of identity, the geographies of memory and the power of narratives of some members of ethnic minority groups who fought during the Vietnam War in the Lao People's Liberation Army and/or were educated within the revolutionary administration. No study has ever been conducted on the latter's views on the national(ist) project of the late socialist era. Their own perceptions of their membership of the nation have been overlooked.
Post-War Laos is a set to be a landmark study, and an original contribution which refines established theories of nationalism, such as Anderson's imagined community, by addressing a common weakness: namely, their tendency to deny agency to individuals, who in fact interpret their relationship to, and place within, the nation in a variety of ways that may change according to time and circumstance.


Co-publication: ISEAS / Silkworm / NIAS / Cornell
Institute of Southeast Asian Studies / Silkworm Books / Nordic Institute of Asian Studies / Cornell University Press
Contents
Post-war Laos: The Politics of Culture, History, and Identity

1. Post-war Laos: An Introduction

2. The Awakening of Ethnic Identity in Colonial Laos?

3. Cultural Order and Discipline: The Politics of National Culture

4. The Origins of the Lao People: In Search of an Autonomous History

6. Ethnic Classification and Mapping Nationhood

7. From Inclusion to Re-marginalization