Indonesian Living Standards: Before and After the Financial Crisis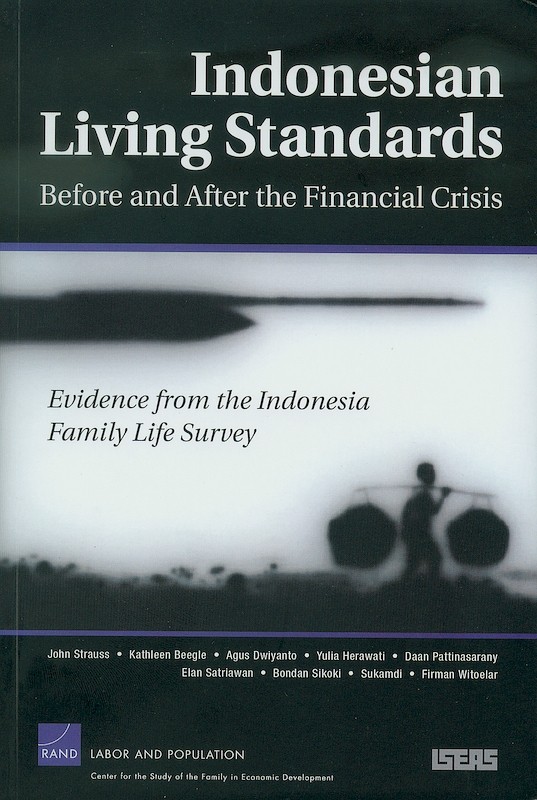 Date of publication:
2004
Publisher:
ISEAS / RAND / UGM
Review
"The analysis contained in this monograph is hardly the last word on the issue of Indonesian living standards before and after the 1997/98 upheavals. More data are coming out from the Central Bureau of Statistics as well as from other sources, which in some respects challenge the findings of this study, especially regarding employment and wage trends. In the brief concluding chapter, the authors point out that, whatever the consequences of the financial crisis, Indonesia remains a relatively poor country, and a number of health indicators are still very low by international standards. This is true for child heights and haemoglobin levels, and also for adult incidence of cardiovascular and other diseases. The authors make a plea for more regular monitoring of living standards in the Indonesian context" (South East Asia Research).
About the publication
The Asian financial crisis in 1997-98 was a serious blow to what had been a thirty-year period of rapid growth in East and Southeast Asia. This book uses the Indonesia Family Life Surveys (IFLS) from late 1997 and late 2000 to examine changes in many different dimensions of living standards of Indonesians from just before the start of the crisis to three years after.
As of late 2000, almost three years after the economic crisis began, individuals in the IFLS data appear to have recovered in their living standards to the levels seen immediately prior to the crisis. This is the case for many dimensions of their standard of living: poverty, incomes, wages, child school enrolments, child and adult health status and health care utilization, and contraception use.
Indonesian Living Standards Before and After the Financial Crisis uses the rich data in IFLS to present a true-to-life overview of living conditions in rural and urban Indonesia. It is an important reference for policy-makers and those who work on a range of development and economic issues affecting Indonesia.




Co-publication: ISEAS / RAND / UGM
Institute of Southeast Asian Studies / RAND Corporation / University of Gadjah Mada
Contents
Indonesian Living Standards: Before and After the Financial Crisis

1. The Financial Crisis in Indonesia

2. IFLS Description and Representativeness

3. Levels of Poverty and Per Capita Expenditure (pce)

4. Individual Subjective Standards of Living and the Crisis

7. Health Outcomes and Risk Factors

8. Health Input Utilization

9. Health Service Delivery

11. Family Planning Services

12. Social Safety Net Programmes