The Indonesian Rural Economy: Mobility, Work and Enterprise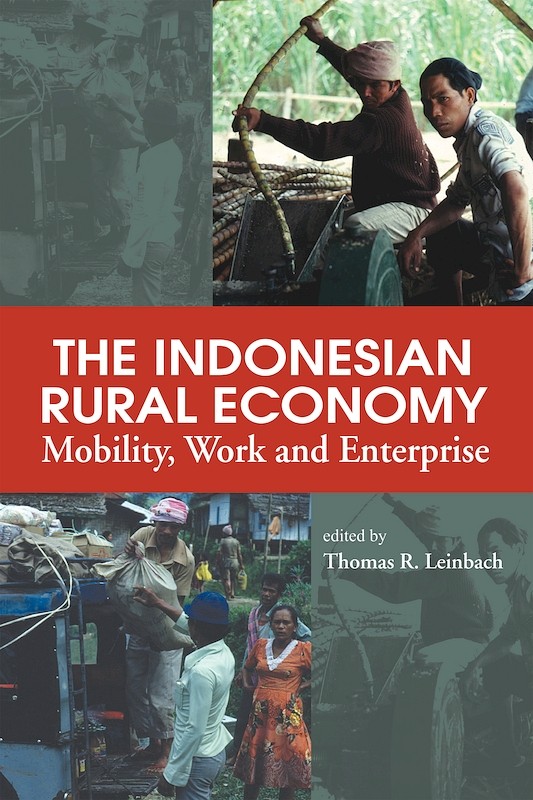 Date of publication:
2003
Review
"This is a useful volume on an important theme in Indonesian economic development: the changing role of rural non-farm employment, enterprise and entrepreneurs. My favourite chapter comes in the second section: written by Graeme Hugo, it deals with international labour migration out of East Nusa Tenggara. This is one of the most interesting papers I have seen on the social and economic impact of migration on poor 'sending' regions in Indonesia, or indeed anywhere in Southeast Asia" (
Bulletin of Indonesian Economic Studies
).
"This book provides in-depth research concerning the rural nonfarm economy [RNFE] in Indonesia.... [It] uses both qualitative and quantitative techniques in presenting findings and reinforcing its argument. Students of economics would find this book enlightening, as it discusses issues rarely found in economics textbooks" (The Journal of Asian Studies).
About the publication
This book is the most up-to-date and authoritative work on Indonesias rural non-farm development characteristics and potential. The essays, by experts and well-known specialists in the field, emphasize the changing importance of off-farm income, employment contributions of small enterprises, the role of gender and mobility in entrepreneurial behaviour and the policy implications for rural non-farm enterprises. A unique feature is the use of case studies to provide insights and context for activities. The book is both a summary of current knowledge and a call for new inquiries on this critical theme.












Co-publication: ISEAS / UWP
Institute of Southeast Asian Studies / University of Washington Press
Contents
The Indonesian Rural Economy: Mobility, Work and Enterprise

Part I: The Development Context

2. The Changing Importance of Off-Farm Income for Agricultural Households in Indonesia, by Anne Booth,

author

3. The Economic Policy Environment for Small Rural Enterprises in Indonesia, by Peter van der Veer,

author

4. The Contribution of Household and Small Manufacturing Establishments to the Rural Economy, by Robert Cole,

author

Part II: Entrepreneurship, Gender and Mobility Issues

International Labour Migration and Rural Dynamics: A Study of Flores, East Nusa Tenggara, by Graeme Hugo,

author

6. Gender, Socio-Spatial Networks, and Rural Non-Farm Work Among Migrants in West Java, by Rachel Silvey,

author

Part III: Indonesia's Rural Non-Farm Economy: Case Studies and Policy Development

9. Small Enterprises, Fungibility and South Sumatran Transmigration Livelihood Strategies, by Thomas R. Leinbach,

author

10. Transitions to Non-Farm Employment and the Growth of the Rattan Industry: The Example of Desa Buyut, Cirebon, by SMERU Institute,

author

11. Policy Implications for RNFEs: Lessons from the PARUL Project in Indonesia, by Hugh Emrys Evans,

author