Economic Development of Myanmar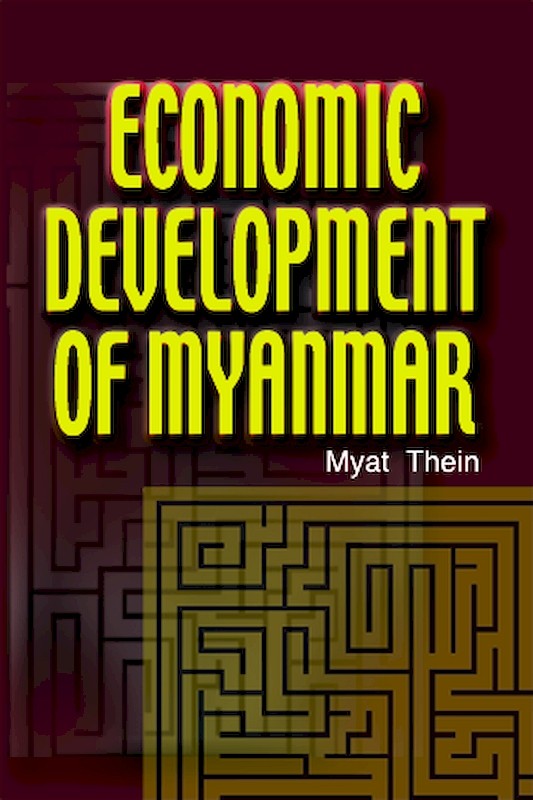 Date of publication:
2004
Publisher:
Institute of Southeast Asian Studies

Ebook is available
Reviews
At long last, we have access to the hitherto untold story of Myanmar's post-war economic development, thanks to Professor Myat Thein's pioneering work. The author traces the development process of a traumatized economy in a chronological sequence and in a comprehensive manner. This book represents a valuable addition to the growing literature on economic development. The author's objective approach and lucid presentation makes the volume all the more interesting and insightful.
— Mohamed Ariff
Malaysian Institute of Economic Research
Professor Myat Thein's study of the economic development of Myanmar over the last half of the twentieth century is masterly. The analysis is balanced, insightful and where necessary, hard-hitting. This monograph will be essential reading for all those wishing to know more about the economy of one of Asia's least understood countries.
— Anne Booth
School of Oriental and African Studies, London
Professor Myat Thein has written a much-needed pocket history of Myanmar's political economy in the last half of the twentieth century. It is a fair, balanced and shrewd analysis of the too-plentiful failures and limited successes that successive governments have brought about. Anyone hoping to understand the options now open to the country should refer to this survey. It is an important contribution to the field.
— David O. Dapice
John F. Kennedy School of Government, Cambridge, M.A.
Professor Myat Thein has made a major contribution to our understanding of the complexities of Myanmar economic history and contemporary events. His work clarifies the problems that state has faced and his analysis should be on the reading list of anyone concerned about that too-little known country.
— David I. Steinberg
Georgetown University, Washington, D.C.
After its self-imposed isolation, Myanmar will sooner or later be opened up for more international trade and investment. There will then be a great demand for a good background understanding of the Myanmar economy — even now there is such a demand. Professor Myat Thein's book fills such a need. But it is more than a simple introduction to the Myanmar economy. The author, combining his good economic analysis with strong institutional insights, has in fact produced an important text on the economic development of modern Myanmar.
— John Wong
East Asian Institute, Singapore
"This extremely well written book on the economic development of Myanmar is a welcome addition to very scanty literature available on this relatively closed economy in East Asia. Supported by hard-to-find statistical information and a valuable bibliography, this study will be highly useful for students of economic development in general and Myanmar -- one of Asia's least understood economies -- in particular. Highly recommended" (Choice).
"... it is the first book that deals, in English, with the economy of Myanmar for the entire period since World War II. Professor Myat Thein does not like the development story of his country but tells it truly in the hope that his compatriots and other readers may come to see the reality in Myanmar as objectively as possible. Despite the paucity, inaccessibility and unreliability of much of Myanmar's economic data, Professor Myat Thein has assembled enough to write a solid account" (Aseasuk News).
About the publication
There are a number of excellent studies by eminent Myanmar economists as well as scholars from abroad covering different post-war periods and/or various aspects of development in Myanmar. What this book does is to bring them altogether, as it were, under one roof by recasting bits and pieces of their work according to the authors own understanding. In doing so, a holistic approach was adopted in order to have a well-rounded account of developments over the past fifty years or more. In addition, an attempt has also been made to present the major developments at different periods of time between 1948 and 2000 in a simple, but not over simplified, reader-friendly format so as to reach as wide an audience as possible. It is the authors ardent wish that not only students and policy-makers, but Myanmar people in all walks of life will read the book, discuss it, and work together for a better future.

1st Reprint 2006





Contents
Economic Development of Myanmar
[Whole Publication, ISBN: 9789812305251]

1. Chronology of Developments in the Political Economy of Myanmar: An Overview

2. Parliamentary Democracy Period: 194862

3. Socialist Period under Military Rule, 196288: Macroeconomic and External Sector Performance

4. Socialist Period under Military Rule, 196288: Sectoral and Social Developments

5. Market-Oriented Period under Military Rule since 1988: Macroeconomic and External Sector Performance

6. Market-Oriented Period under Military Rule, 19882000: Sectoral and Social Developments