30 Years On: A Reflection on Southeast Asia's Fight Against Communism During the Cold War Years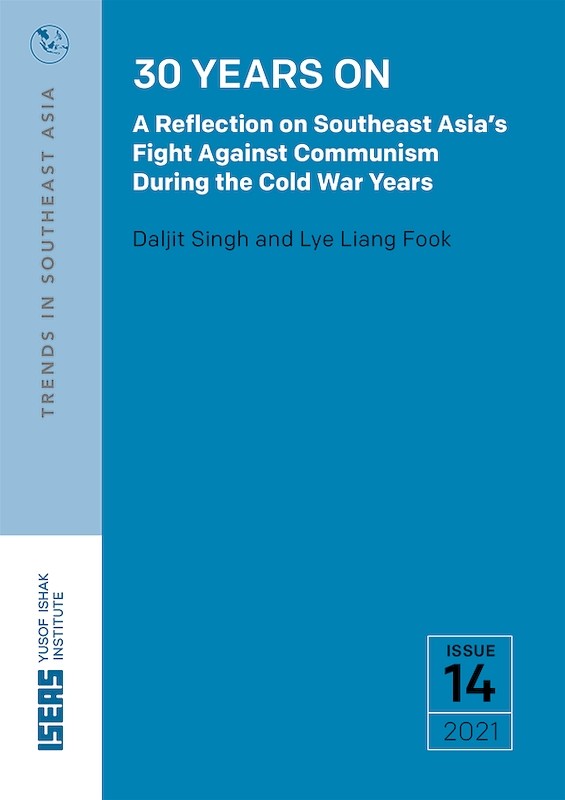 Date of publication:
2021
Publisher:
ISEAS – Yusof Ishak Institute

Ebook is available
About the publication
The year 2021 marks the thirtieth anniversary of the signing of the Cambodian Peace Agreements which ended the Cambodian conflict and the Cold War in Southeast Asia.
Communism was a perennial concern in Singapore and Malaya (later Malaysia) from 1948 into the 1980s -- a concern which younger generations may not appreciate. The threat came largely from the Communist Party of Malaya (CPM) supported by China, and from Vietnam.
The CPM waged a guerrilla war in Malaya. They were defeated by 1960 but tried to revive the insurgency in the 1970s. In Singapore they attempted to attain political power through a united front with the People's Action Party during the 1950s.
The victory of the communists in the Vietnam War in 1975 alarmed non-communist Southeast Asia. The concern was aggravated by Vietnam's invasion of Cambodia in 1978.
ASEAN states strongly opposed Vietnam's action on the grounds that the invasion and occupation of a sovereign country violated a fundamental principle of international law. Successive UN General Assembly resolutions supported the ASEAN position with significant majorities.
Thailand was pivotal to the security of the rest of non-communist Southeast Asia. Had it succumbed to Vietnam's pressures and reached an accommodation with Hanoi, the security of the rest of Southeast Asia would have been endangered. Thailand stood firm. Had it not done so, the people of Southeast Asia would be living in a different world today.
Contents
30 Years On: A Reflection on Southeast Asia's Fight Against Communism During the Cold War Years
[Whole Publication, ISBN: 9789814951968], by Daljit Singh, Lye Liang Fook,

authors