Flying Blind: Vietnam's Decision to Join ASEAN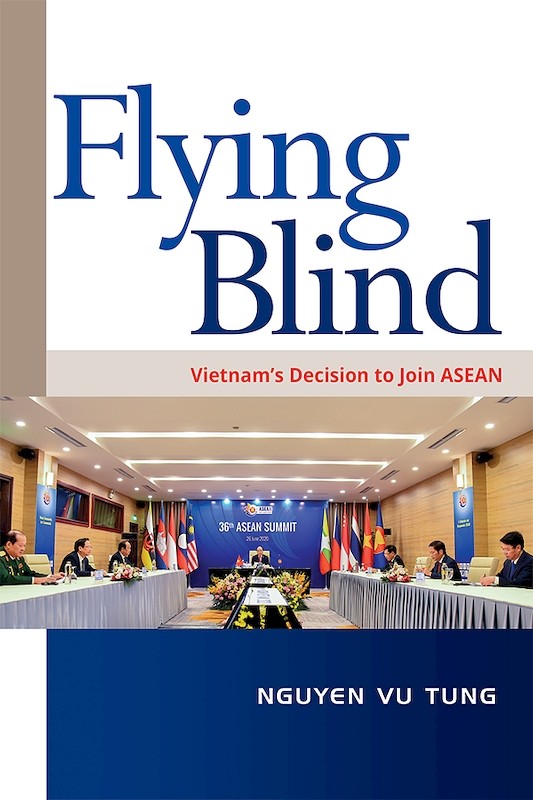 Date of publication:
2021
Publisher:
ISEAS – Yusof Ishak Institute

Ebook is available
Reviews
Lien-Hang T. Nguyen, Capsule Review: Flying Blind: Vietnam's Decision to Join ASEAN, Foreign Affairs.
"Nguyen deftly guides his readers through Hanoi's decision-making, turning once opaque dealings transparent. "
​Frank Frost, Asian-Pacific Economic Literature, 2021.
"One of the most striking developments in the international relations of East Asia after the 1970s was the shift in Vietnam's approach towards ASEAN -- from enmity to accord and membership in 1995. In this book Nguyen Vu Tung, a Vietnamese senior scholar and diplomat, draws on a wide range of internal government and Communist Party sources and interviews with senior officials to provide a richly detailed analysis of the process of change in Vietnam's policies towards ASEAN from the 1970s to the mid-1990s, and the developments in major power relations that helped shape Hanoi's policy options and choices.
With this book, Nguyen Vu Tung has made an outstanding contribution to knowledge and understanding of Vietnam's foreign policymaking, its relations with the major powers, and the transformation of its approaches towards ASEAN that led to accord and membership."
About the publication
This book discusses Vietnam's relations with ASEAN in the period from the early 1970s to mid-1990s. It focuses on the evolution of Hanoi's view on ASEAN, from denial to integration in the organization. Further, it reveals the reasons behind Hanoi's decision to join ASEAN in 1995 in the context of the transformation of the overall Vietnam's foreign policy when the Cold War ended. Relaxation of the Cold War conditions allowed Hanoi to improve understanding of ASEAN that resulted in better Vietnam-ASEAN relations and subsequent Vietnam's membership in ASEAN.
The author has had access to documents and interviewees that few other researchers can rival. And the richness of the empirical evidence of this book makes a significant contribution to the studies of Vietnam foreign relations in specific and Southeast Asian international relations in general.
"This is a uniquely well-informed account of Vietnam's serious internal debates leading to the decision to join ASEAN in 1995. The story starts with a probing analysis of Hanoi's regional diplomacy and relations with the Soviet Union, China and the United States from the 1970s onward. Entering the 1990s, the narrative shows how Vietnamese policymakers struggled to reconcile ideological and pragmatic considerations as they navigated complex great-power and regional environments. Professor Tung dispels conventional balance-of-power explanations for Hanoi's embrace of ASEAN, and argues persuasively that the decision to join grew out of a shift from a revolutionary national identity to an identity centred on developmental state model of the Southeast Asian type. This honest and close-up view of policy debates offers a rare opportunity for readers to understand the logic of policy-making in one of the world's most complex diplomatic environments."
Andrew J. Nathan,
Class of 1919 Professor of Political Science, Columbia University
Contents
Flying Blind: Vietnam's Decision to join ASEAN
[Whole Publication, ISBN: 9789814881968], by Nguyen Vu Tung,

author

2. The Paris Agreement and Vietnam: ASEAN Relations in the Early 1970s

3. 1978 to 1985: Coexistence Between Two Opposing Groups

4. Joining ASEAN: Political and Strategic Factors

5. Jumping on a Moving Train: Vietnam Joins ASEAN

6. ASEAN Membership and Vietnam's Shifting Identity