Parti Islam SeMalaysia (PAS): Unifier of the Ummah?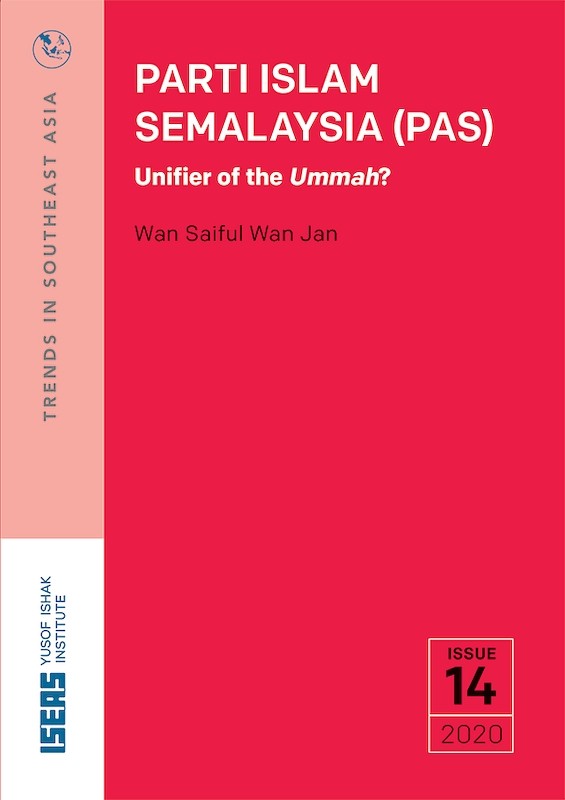 Date of publication:
2020
Publisher:
ISEAS – Yusof Ishak Institute
About the publication
The Islamic Party of Malaysia (PAS) is no stranger to coalition politics. It has a long history of working with others, both in government and in opposition. Up until 2018, it used the framework of
tahaluf siyasi
as the guide to forming coalitions.
Under the pretext of tahaluf siyasi or political coalition, PAS joined the Barisan Nasional (BN) government in 1974. It was also a key player in the Angkatan Perpaduan Ummah (APU), Barisan Alternatif (BA) and Pakatan Rakyat (PR) opposition coalitions. But in the lead up to GE14, PAS decided to form the Gagasan Sejahtera coalition with much smaller parties—Berjasa and Ikatan. It dominated this coalition and the two partners were largely insignificant.
After GE14, PAS decided to partner with UMNO in Muafakat Nasional, under the pretext of a new strategy called ta'awun siyasi or political cooperation. This is a looser partnership arrangement, in which the partners are not strictly bound to each other.
The formation of Muafakat Nasional is a historic development, as it brings together the two biggest and oldest Malay political parties for the time in an exclusive manner. Bersatu joined the pact in 2020, making Muafakat Nasional the biggest Malay political force in Malaysia today.
PAS sees its role as a unifier of the Muslim ummah, holding and keeping the peace between UMNO and Bersatu. For PAS, creating Malay Muslim unity is not just an effective political strategy but also a religious obligation.
Contents
Parti Islam SeMalaysia (PAS): Unifier of the Ummah?
[Whole Publication, ISBN: 9789814951265], by Wan Saiful Wan Jan,

author