The Making of Anwar Ibrahim's "Humane Economy"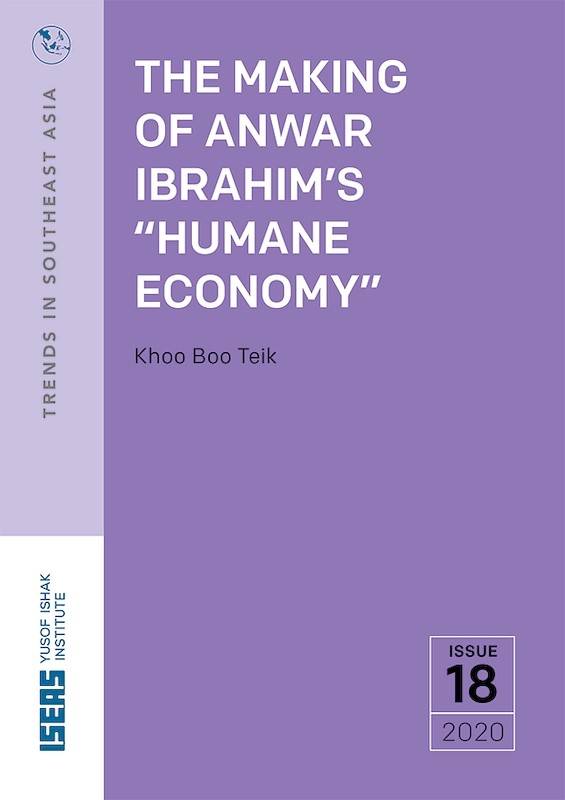 Date of publication:
2020
Publisher:
ISEAS – Yusof Ishak Institute
About the publication
Anwar Ibrahim, Deputy Prime Minister of Malaysia, 1993–98, and Opposition Leader, 2008–15 and since March 2020, is associated with two lasting, seemingly contradictory images. Those were of the young Anwar as a radical Islamist for whom economics seemed not to matter, and as a pro-market reformer during the 1997 East Asian financial crisis for whom Islam no longer mattered.
Yet there was economics in the young Anwar's Islam and, conversely, Islam in the mature man's economics. Between them lay certain "moral ambivalences" that occupied Anwar during the pre-crisis period when economic growth, prosperity and ambitions were dogged by rent-seeking, corruption and institutional degradation.
Anwar had expressed various thoughts on "Islam and economics", notably when he was President of Angkatan Belia Islam Malaysia (ABIM, or Malaysian Islamic Youth Movement), Minister of Finance (1991–98), and leader of the post-Reformasi opposition. His thoughts formed the core of a "humane economy" that he envisioned and advocated upon his return to active politics from 2006 onwards.
The vision of a "humane economy" holds personal, ideological and political significance at a specific political juncture in Malaysian history.
Contents
The Making of Anwar Ibrahim's "Humane Economy"
[Whole Publication, ISBN: 9789814951326], by Khoo Boo Teik,

author