Chinese Capitalism and Economic Integration in Southeast Asia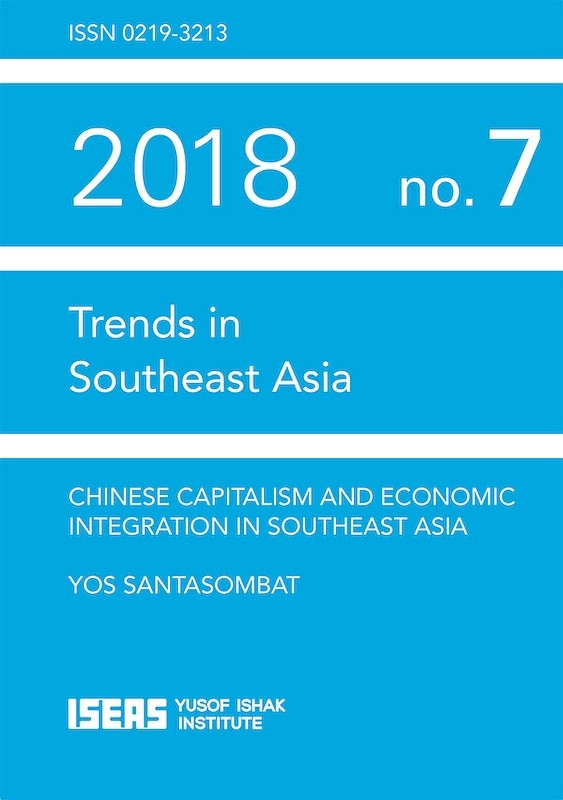 Date of publication:
2018
Publisher:
ISEAS – Yusof Ishak Institute
About the publication
China's rise exerts a powerful pull on ASEAN economies and constitutes an impetus for a resinicization of Overseas Chinese in Southeast Asia.
China has become a skilled practitioner of "commercial diplomacy", and as long as it continues to lead the way in regional integration, China's state-led capitalism will seek to integrate itself into the ASEAN Economic Community. This in effect becomes China's essential strategy of desecuritization for the region.
With increasing trade and investment between China and ASEAN countries, the ethnic Chinese economic elites have managed to serve as "connectors and bridges" between the two sides, and benefited in the process from joint ventures and business investments. The impact of new Chinese Capitalism on SMEs, however, has not been equally positive.
As China rises, Southeast Asia has witnessed increased complexity and variations of "hybrid capitalism", including alliances between state-led capitalism, transnational entrepreneurs emanating from China's "going out" policy and ethnic Chinese in Southeast Asia.
Three main forms of Chinese Capitalism in Southeast Asia are neoliberal capitalism, flexible capitalism and Confucian capitalism. These intermingle into a range of local varieties under different socio-economic conditions.
Contents
Chinese Capitalism and Economic Integration in Southeast Asia
[Whole Publication, ISBN: 9789814818391], by Yos Santasombat,

author