The Central Role of Thailand's Internal Security Operations Command in the Post-Counter-insurgency Period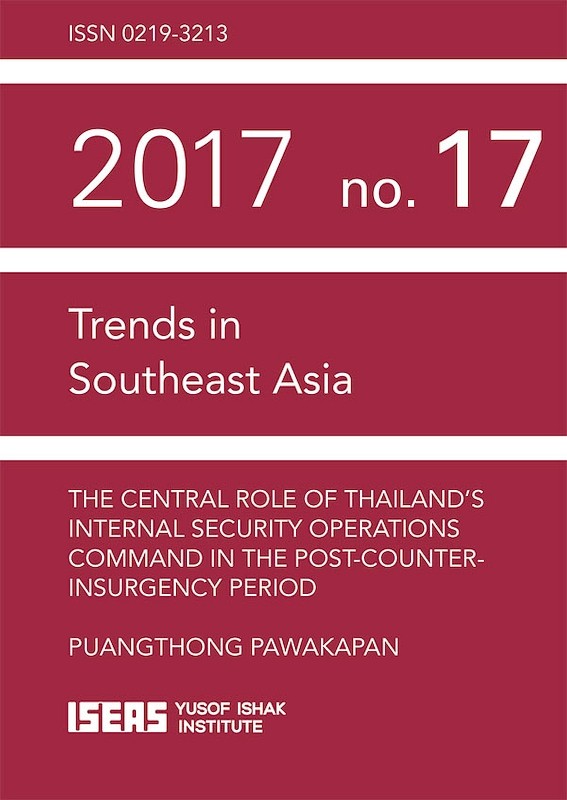 Date of publication:
2017
Publisher:
ISEAS – Yusof Ishak Institute
About the publication
The Thai military's Internal Security Operations Command (ISOC) was in charge of a wide range of civil affairs projects during the country's struggle with the communist insurgency between the mid-1960s and the mid-1980s.
These projects — including rural development programmes, mass organizations and mobilization campaigns, and psychological operations — provided justification for the military to routinely penetrate the socio-political sphere.
Since the Cold War drew to a close, little attention has been paid to ISOC's role and power within the state apparatus.
Since the coups of September 2006 and May 2014 that toppled the elected governments, ISOC has been dangerously empowered and increasingly employed by the military regimes to dictate the country's political direction.
The power of the Thai military is exerted not only through its use of force but also by means of its socio-political arms. ISOC represents a potent tool with which conservative elites can undermine and control electoral democracy and through which the military can maintain its power.
Contents
The Central Role of Thailands Internal Security Operations Command in the Post-Counter-insurgency Period
[Whole Publication, ISBN: 9789814786829], by Puangthong Pawakapan,

author