The Rising Politics of Indigeneity in Southeast Asia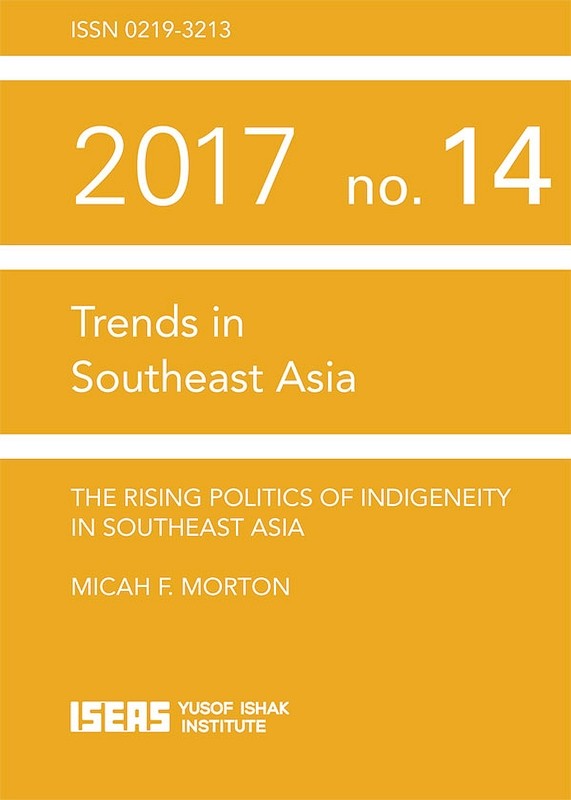 Date of publication:
2017
Publisher:
ISEAS – Yusof Ishak Institute
About the publication
Amidst rising trends of nativism and xenophobia throughout Southeast Asia, a related yet distinct movement framed around altogether different notions of Indigeneity is occurring among various long-oppressed ethnic minorities. These groups and their distinct claims of Indigeneity and linkages with the regional and global Indigenous movements are all arising in response to the heightened incorporation of their communities and territories into expanding nation states.
The Asia Indigenous Peoples Pact (AIPP) Foundation based in Chiang Mai, Thailand, is playing a key role in promoting solidarity, networking and capacity-building among Indigenous Peoples in Asia as well as linking local communities with international funders and advocates.
As highly marginalized communities residing predominantly in the regions natural-resource-rich areas, Indigenous Peoples are bearing the brunt of the downside of ASEAN's ambitious investment plan and resource-extractive model of development. Regardless of ASEAN's overall stance of non-recognition of Indigenous Peoples as a distinct community, Indigenous Peoples in the region are increasingly identifying in solidarity with a larger, distinctive collectivity of Indigenous Peoples within the framework of ASEAN.
Contents
The Rising Politics of Indigeneity in Southeast Asia
[Whole Publication, ISBN: 9789814786645], by Micah Morton,

author