The Potential for Rural Development in the New Seventh Division of Sarawak: A Preliminary Background Report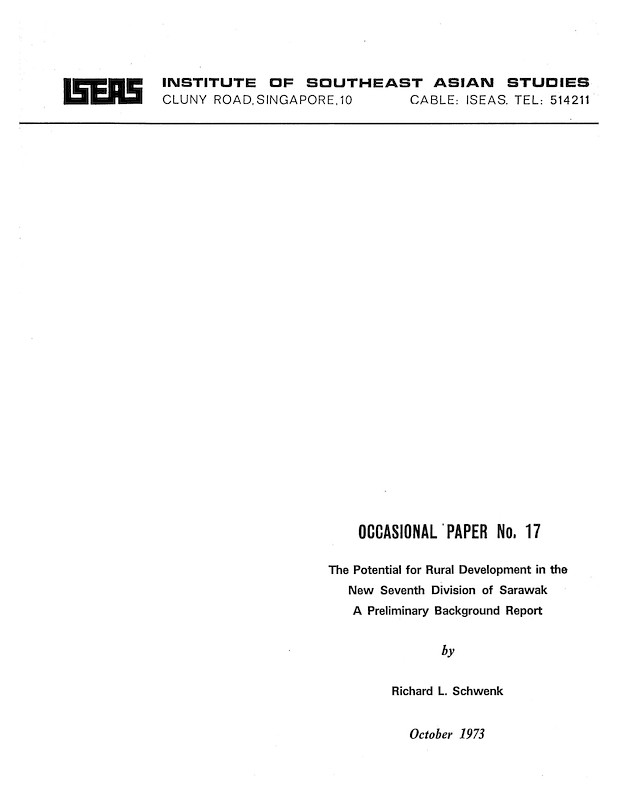 Date of publication:
1973
Publisher:
Institute of Southeast Asian Studies
About the publication
A study of longhouse communities in East Malaysia based on the Iban Longhouse dwellers of the Seventh Division of Sarawak. Discusses some of the main developmental problems and needs of rural peoples. With 4 figures and 12 tables.
Contents
The Potential for Rural Development in the New Seventh Division of Sarawak: A Preliminary Background Report
[Whole Publication, ISBN: 9789814376457]